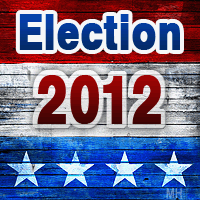 Clarksville, TN – Mark Green, candidate for Tennessee State Senate has organized his grassroots campaign across the district by knocking on thousands of doors.
Green announced that the campaign has already knocked on over 27,000 doors in the last three months and will continue to add to that number before Election Day.
"I am so thankful to our loyal volunteers who are helping share my vision of creating jobs and cutting taxes across the district," Green said.
"Camie and I are truly honored by the hundreds of people that have knocked on doors and made thousands of phone calls on our behalf.  The people of the 22nd district need to know that I am committed to working tirelessly for their vote and I will continue working tirelessly in Nashville to serve this great community," stated Green.
"The focus of this campaign was to get to know voters at a one on one interview at the door," said Bonnie Brezina, Green Campaign Manager.  "Our goal is to reach 30,000 doors by Election Day, and we will accomplish our goal thanks to our amazing volunteers."
No stranger to service, Dr. Green was assigned to the 160th Special Operations Aviation Regiment as a special operations flight surgeon after completing his residency in emergency medicine in 2002 and served both Iraq and Afghanistan. A West Point graduate in Economics, he left the military after 16 years of service and decided to stay in Clarksville.
Today, Dr. Green is the President and owner of AlignMD, an emergency department, hospitalist and urgent care management and staffing company based in Clarksville, which operates in five states and has brought $4 million in jobs to the community. Dr. Green and his wife of 23 years, Camie, reside in Clarksville where they are raising their two children, Mitchell and Alexa.
For more information, visit www.markgreenfortennessee.com
Sections
Politics
Topics
160th Special Operations Aviation Regiment, Afghanistan, AlignMD, Bonnie Brezina, Clarksville TN, election day, Iraq, Mark Green, Tennessee State Senate