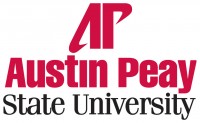 Clarksville, TN – For historians, "The Wonderful Wizard of Oz" is a fairy tale that is much more than a children's story. In fact, the tale carries varied perspectives of American culture and society at the turn of the century.
In 1964, Henry M. Littlefield argued that the "Wizard of Oz" was a populist parable where the Cowardly Lion represents William Jennings Bryan, The Tin Man symbolizes an industrialized worker, and the Scarecrow stands for the populist farmer.
Then in the early 1990s, William R. Leach contended that the "Wizard of Oz" was not a subversive populist text. Rather, Leach argued that the fairy tale used Theosophy, a religious philosophy based on spiritualism, to advocate consumer capitalism. For Leach, Dorothy is a consumer mesmerized about magical, colorful world of the make-believe Oz.
Dr. Kevin Tanner, an assistant professor of American history at Austin Peay State University, will present a paper that compares the two interpretations and will try to synthesize aspects of the two philosophies as part of the next Provost Lecture Series session.
The session will begin at 3:00pm, Thursday, November 1st in the Morgan University Center, Room 303. All sessions of the Provost Lecture Series are free and open to the public.
Tanner said other historical interpretations have been made about "The Wizard of Oz."
"Although it is obvious that Baum is greatly influenced by his mother-in-law who supported Theosophy, the Christian symbolism found in "The Wizard of Oz" – Dorothy the innocent evangelical, the Scarecrow found by Dorothy stranded on a cross could easily representing Christ the man, the Tin Man could become Christ the sacrificial lamb for love, the Cowardly Lion signifying Christ the king, and the Wizard Oz standing for Christ the Priest – seem to complicate the story," he said. "In many respects, Baum's story seems to be the reverse of 'Pilgrim's Progress.' Unlike Christian journey to heaven, Dorothy is attempting to find Kansas and her aunt and uncle by escaping the 'Land of Desire.'"
Sessions of the Provost Lecture Series also can be viewed in real time via online streaming . The sessions also are recorded and can be viewed later on APSU's iTunes public site  .
Tanner received his Ph.D. from SUNY Binghamton in 2008, writing his dissertation on the abolitionist Gerrit Smith. His research interests include the Second Great Awakening and 19th century reform movements. He has written articles on such 19th century reformers as George L. Stearns, John H. Lathrop, George Washington Gale and Cassius M. Clay as well as L. Frank Baum and "The Wonderful Wizard of Oz."
Other sessions in the Provost Lecture Series also are planned for the academic year. All sessions are from 3:00pm-4:30pm in the MUC, Room 303 and include the following:
Provost Lecture Series for 2012-13
November 8th
Lindsay Szramek
November 15th
Dr. Antonio Thompson
November 29th
Leong Lee
January 10th
Taj Hashmi
January 17th
Foloshade Agusto
January 24th
Mercy Cannon
January 31st
C.M. Gienger
February 7th
Tatsushi Hirono
February 12th
Christopher Burawa
February 14th
Alex King
February 21st
Andriy Kovalskyy
February 28th
Suta Lee
March 7th
Sergei Markov
March 21st
Kristofer Ray
March 28th
Ayman Alzaatreh
April 4th
Stephen Truhon
April 11th
Jason Verber
April 18th
Paul Collins
April 19th
Carol Baskauf
The Provost Lecture Series seeks to foster a spirit of intellectual and scholarly inquiry among faculty, staff and students. The program will be used as a platform for APSU faculty members who are recent recipients of provost summer grants, who have been awarded faculty development leaves and who have engaged in recent scholarly inquiry during sabbatical leaves.
For more information about the Provost Lecture Series, call Dr. Brian Johnson, assistant vice president of academic affairs at APSU, at 931.221.7992 or email him at johnsonb@apsu.edu.