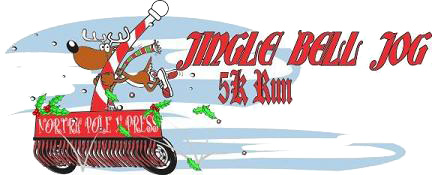 Clarksville TN – The City of Clarksville has teamed up with Run for a Reason for the Jingle Bell Jog 5K.
The event will take place in Downtown Clarksville near Strawberry Alley on Saturday, December 1st at 8:00am, with all proceeds benefitting The Food Initiative.
Run for a Reason Clarksville started in 2008 with a few local runners as a way to encourage physical activity while creating awareness of various important causes in our community.
They are proud this year's proceeds will be going towards The Food Initiative, an intensive agricultural internship program that cultivates the lives of teenagers by teaching discipline, goals, priorities, and other character traits. The funds raised from the Jingle Bell Jog 5k will go towards internships, equipment, and help with transportation to work sites and sites to sell the produce.
Registration is available now at www.active.com. Registration is $25.00 per runner. Last-chance registration will take place on race day; cost will be $30.00 per runner.
All runners are encouraged to dress in Christmas costumes; an award will be given to the most creative costume. The Jingle Bell Jog 5K is being held in conjunction with the 6th annual Downtown for the Holidays event that will feature family activities, caroling and free hot chocolate.
The event will take place on Saturday, December 1st in Historic Downtown Clarksville. Key attractions will include the Christmas Cookie Bake-Off and the 53rd Annual Lighted Christmas Parade.
For more information about the Jingle Bell Jog 5K or Downtown for the Holidays, call the Clarksville Parks and Recreation Department at 931.645.7476 or online at www.cityofclarksville.com.