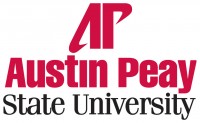 Clarksville, TN – In 1961, a group of Austin Peay State College agriculture students built a hay barn at the school's farm off Pickens Road to house an animal husbandry operation.
At the time, the facility was more than adequate for the small college, but in recent years, the University's Department of Agriculture has experienced unprecedented growth.
The old hay barn no longer fits into the department's plans for developing state-of-the-art genetics and breeding programs at APSU, so at 1:00pm on November 30th, the University will break ground on a new, modern Animal Science Facility pavilion at the APSU Agriculture and Environmental Education Center, formerly known as the APSU farm. The event is open to the public.
"This new facility will maximize the benefits of a gift from a private donor of registered black angus and belted Galloway cattle, and the addition of a new faculty member, Dr. Rodney Mills, will allow our students to learn modern techniques in animal science and husbandry," Vonda St. Amant, APSU senior development officer, said.
The pavilion is only the first phase in a proposed three-phase Animal Science Facility, which will also include a new animal husbandry laboratory classroom and a livestock handling area. The facility will provide a practical working and learning space for faculty, staff and students.
A groundbreaking reception will begin at 1:00pm and the ceremony will follow at 1:30pm.
For more information on the ceremony, contact Rylan Kean, special events coordinator with APSU Alumni Relations, at keanr@apsu.edu.