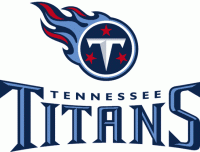 Nashville, TN– The Tennessee Titans added WR Diondre Borel to the practice squad.
Borel (6-0, 199) was an undrafted free agent from Utah State, who signed with the Green Bay Packers in 2011. He spent the entire 2011 season on the Packers practice squad through October of this season.
After being cut from the Packers practice squad, he spent two weeks in November on the Tampa Bay Buccaneers practice squad.
Borel was a three-year starter at quarterback at Utah State, who threw for 6,698 yards and tallied 8,096 yards of total offense during his college career.
Additionally, guard Chris Scott was signed from the Titans practice squad to the Buffalo Bills 53-man roster.