APSU Sports: Austin Peay Men's Basketball

Chattanooga, TN – In a game of runs, High Point had one too many as the Panthers handed Austin Peay State University its sixth straight loss as the Governors fell, 74-72, in the consolation game of the Dr. Pepper Classic.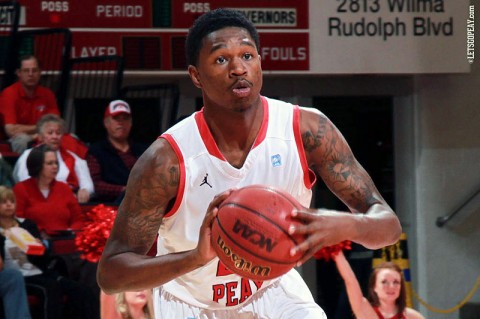 It was another in a string of frustrating defeats for the 4-10 Governors, especially when the game's final margin could be traced to a gift handed to the Panthers.
After APSU took the lead 59-57 following a Preston Herring dunk, High Point went on a 7-0 run, aided by a bench technical on the Govs-the official never identified to head coach Dave Loos who the culprit was-after Austin Peay believed guard Travis Betran was hammered on a baseline drive.  Those two free throws made proved to be the point differential.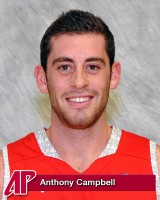 In fact, APSU would never lead again in the contest. High Point built as much as a seven-point lead down the stretch, but the Govs clawed back, making it a one-possession game after Anthony Campbell's traditional three-point play. But High Point's Adam Weary made it a four-point game, 74-70, with a pair of free throws with 20 seconds remaining. High Point was 6-of-6 at the line down the stretch.
APSU could only get a follow layup from Chris Horton with 1.2 seconds left to cut it to two. High Point was able to inbound the ball and ran out the clock.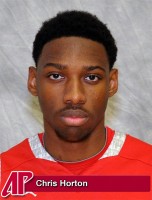 APSU jumped out to a 7-2 lead in the game and then found themselves down by five after a 12-2 High Point run. The Govs cut it to one after two APSU freshmen, AJ Lynch and Chris Horton, hit back-to-back buckets before High Point extended the margin to six.
The Govs, with Anthony Campbell sandwiching a three-pointer and a layup around two Matt Hasse free throws, took the lead 25-24. But High Point immediately regained the lead and APSU would own the lead just one more time-on a Hasse free throw-before High Point took advantage of Travis Betran and Chris Horton being in foul trouble to close the half on a 12-6 run.
The Governors opened the second half by scoring eight straight points-two Will Triggs baskets and one apiece by Chris Horton and Anthony Campbell-to take the lead. But High Point answered with a 7-0 run to regain the lead.
From there it became a seesaw affair until the Panthers' late run.
High Point had just two players in double figures with John Brown leading the way for a second consecutive night with 25 points while Allan Chaney added 10.
The Govs placed four players in twin figures, led by Campbell's 23 points. It was the fourth consecutive 20-point outing for Campbell, who was named to the all-tourney team.  Campbell was one rebound shy of a double-double.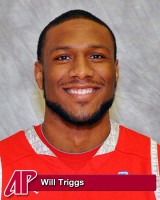 Will Triggs added 14 points and eight rebounds with Chris Horton tossing in 13 points while grabbing nine rebounds and blocking six shots. Travis Betran suffered through struggling performance, making only 2-of-15 shots in scoring 10 points.
The Govs finished the night holding a 41-39 rebound edge. It was the first time since the Fairfield game that APSU held a rebound advantage against a Division I foe and the Govs did against a team that had been dominating of late on the glass.
Austin Peay Governors begin the OVC season Thursday, January 3rd against the Southeast Missouri Redhawks at Cape Girardeau, MO. Tip off is at 7:00pm.
Box Score
Austin Peay vs High Point
12/29/12 4:30pm at Chattanooga, TN (The McKenzie Arena)
Austin Peay 74
Total
3-point
Rebounds
##
Player
p
fgm-fga
fgm-fga
ftm-fta
off-def
tot
pf
tp
a
to
blk
stl
min

10

TRIGGS, Will

f

7-11

0-1

0-3

4-4

8

4

14

1

2

1

2

28

25

CAMPBELL, Anthony

f

7-13

2-5

7-7

2-7

9

3

23

2

0

0

0

33

05

HORTON, Chris

c

6-12

0-0

1-3

3-6

9

2

13

1

3

6

1

32

04

BETRAN, Travis

g

2-15

1-5

5-6

1-1

2

3

10

5

2

0

0

32

12

PURVIS, Jeremy

g

0-1

0-1

0-0

1-0

1

1

0

4

2

0

0

26

20

ARENTSEN, Cory

–

0-2

0-2

0-0

1-1

2

1

0

0

0

0

0

13

21

HERRING, Preston

–

1-1

0-0

0-0

1-2

3

0

2

0

0

0

0

5

22

LAWRENCE, Herdie

–

0-0

0-0

0-0

0-1

1

0

0

1

0

0

0

2

23

LYNCH, AJ

–

2-5

1-3

0-0

0-1

1

1

5

1

2

0

0

14

33

HASSE, Matt

–

1-2

1-1

4-6

0-2

2

4

7

2

0

0

0

15

TM

TEAM

–

–

–

–

3-0

3

–

–

–

–

–

–

–

Totals…………..

–

26-62

5-18

17-25

16-25

41

19

74

17

11

7

3

200

41.9%

27.8%

68.0%

Team summary:
FG
3FG
FT
1st Half:

10-29

3-10

11-17

34.5%

30.0%

64.7%

2nd Half:

16-33

2-8

6-8

48.5%

25.0%

75.0%
High Point 76
Total
3-point
Rebounds
##
Player
p
fgm-fga
fgm-fga
ftm-fta
off-def
tot
pf
tp
a
to
blk
stl
min

00

BROWN, John

f

8-19

0-0

9-12

4-2

6

3

25

0

4

0

2

32

41

MIKULIC, Branimir

f

2-3

2-3

0-0

2-5

7

3

6

1

0

0

1

17

01

McGAUGHY, Dejuan

g

0-3

0-1

0-0

0-0

0

2

0

6

2

0

2

24

02

EDWARDS, Derrell

g

2-4

0-0

0-1

1-1

2

3

4

2

0

1

1

24

22

WEARY, Adam

g

2-2

0-0

3-3

0-2

2

4

7

3

2

0

0

22

03

CHEEK, Justin

–

1-2

1-2

0-0

0-1

1

0

3

0

0

0

0

3

05

WALLACE, Devante

–

2-8

0-4

3-3

2-3

5

1

7

2

0

1

0

26

11

McINTYRE, Haiishen

–

0-2

0-0

0-0

1-1

2

0

0

0

0

0

0

5

13

CHANEY, Allan

–

2-7

1-1

5-8

0-5

5

3

10

1

1

1

0

16

15

CUGINI, Lorenzo

–

3-5

0-1

0-0

0-2

2

2

6

1

0

0

0

17

20

LAW, Corey

–

3-4

0-0

2-3

1-3

4

1

8

0

1

1

0

14

TM

TEAM

–

–

–

–

2-1

3

–

–

–

–

–

–

–

Totals…………..

–

25-59

4-12

22-30

13-26

39

22

76

16

10

4

6

200

42.4%

33.3%

73.3%

Team summary:
FG
3FG
FT
1st Half:

13-34

3-9

10-13

38.2%

33.3%

76.9%

2nd Half:

12-25

1-3

12-17

48.0%

33.3%

70.6%
| | | | | |
| --- | --- | --- | --- | --- |
| Score by Periods | 1st | 2nd | Total | |
| Austin Peay | 34 | 40 | 74 | Record: (4-10) |
| High Point | 39 | 37 | 76 | Record: (5-7) |
Officials: William Covington, Coy Gammon, Steve Deibel
Technical fouls: Austin Peay-TEAM. High Point-None.
(Game 3) of the 2012 Dr Pepper Classic