Nashville, TN – An assessment on grain sold in Tennessee will be reactivated effective March 1st at a rate of 1 cent per bushel on soybeans and a half cent per bushel on all other grains announced the Tennessee Department of Agriculture. The assessment is being reactivated in response to recent changes in state law.
The purpose of the assessment is to increase the balance of the Tennessee Grain Indemnity Fund, which was established in 1989 to provide financial protection for grain producers against the failure of grain dealers and warehouses. State law governing the fund was amended in 2011 to increase the minimum balance from $3 million to $10 million. «Read the rest of this article»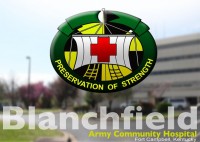 Fort Campbell, KY – In honor of the national observance of George Washington's birthday, Blanchfield Army Community Hospital (BACH) personnel will observe the federal holiday Monday, February 18th, therefore all clinics and pharmacies will be closed.
The Emergency Center and Urgent Care Clinic will remain open to provide acute and emergency medical care. «Read the rest of this article»
Clarksville, TN – The Winter Market is this Friday, January 31st. Carol Stichal will return by popular demand with her Asparagus Rolls and hopefully a new a green bean roll she is trying. «Read the rest of this article»
Written by Dr. Dale Brown
Clarksville TN – A University of Rhode Island study funded by the National Institutes of Health (NIH), found the weight loss drug Orlistat, which goes by the prescription brand name Xenical and the over-the-counter name Alli, can cause "severe toxicity" to major internal organs.
Because the drug has been approved since 1999, we have to wonder how many people lost their lives during that time and were treated for liver and kidney disease because of this medication? «Read the rest of this article»

Clarksville, TN – The Clarksville Police Department is using crash statistics to target and reduce crashes.
2012 proved to be one of the deadliest years for fatalities and crashes in Clarksville in the last five years.  There were 3747 crashes and 16 fatalities on Clarksville highways in 2012. The crashes/fatalities for: 2011-3685/10, 2010-3228/10, 2009-3147/14, 2008-2745/7, and 2007-3381/11.
«Read the rest of this article»
Thursday, January 31st, 2013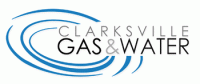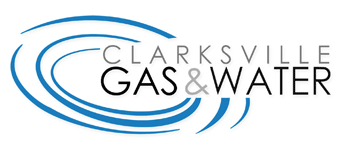 Clarksville, TN – Clarksville Gas and Water Department has closed Margret Drive to through traffic from Lennox Road to Cayce Drive. Construction crews are repairing a six-inch water main leak on Margret and expect the road to be closed until approximately 5:00pm.


Clarksville, TN – The Customs House Museum and Cultural Center is located in historic downtown Clarksville, Tennessee. Come explore an entire city block featuring large gallery spaces filled with fine art, science and history.
In the month of February, the Museum will feature Reflective: The Art of Miranda Herrick, Hunt Slonem: New to the Collection, Beyond the Abyss: Phil Crouch and the Bathysphere Adventure and Winter Film Fest: An Affair to Remember and so much more.
«Read the rest of this article»

Clarksville, TN – Career criminal, Ray Anthony Farmer continues on his crime spree and has expanded beyond the boundaries of the Clarksville-Montgomery county area.
He has amassed at least 28 warrants on file out of Clarksville/Montgomery County, Cadiz, KY, Guthrie, KY, and Davidson County since leaving a halfway house and being spotted in Clarksville in September 2012.
The majority of the warrants are felonies.
«Read the rest of this article»
Austin Peay State University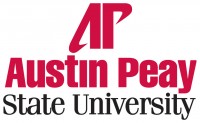 Clarksville, TN – Austin Peay State University and the Center of Excellence for the Creative Arts present the annual guitar festival this February, featuring guest artist concerts and master classes.
The concerts, which are free and open to the public, take place at 7:30pm, February 18th-20th in the Music/Mass Communication Building's Mabry Concert Hall. «Read the rest of this article»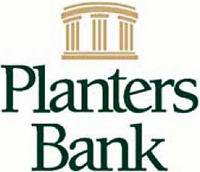 Clarksville, TN – The Planters Bank-Hilldale Gallery space will feature works from local artist Gail Meyer, along with photographs from Tony Centonze. The exhibits will be on display Thursday, February 7th-Wednesday, March 6th at 1971 Madison Street during regular bank hours.
Meyer began her art studies in 1972 at Carnegie Mellon University in Pittsburgh. With a husband in the U.S. Air Force, Meyer's ability to study art was tabled by military moves, family life and motherhood.
«Read the rest of this article»