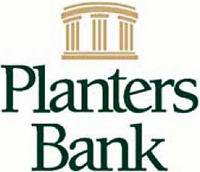 Clarksville, TN – The Planters Bank-Hilldale Gallery space will feature the works of two local artists in January, Photographer Bob Gandy and Watercolorist Jan Williams. Exhibits will be on display Thursday, January 3rd-Wednesday, February 6th.
A native Clarksvillian, Jan (Griffey) Williams' interest was always artistic. One of her first encounters with parental discipline after she learned to talk fell into that category. Her mother, discovering her child drawing with crayons on the laundry room walls, asked, "And just what are you doing?" Jan confessed to "drawing ducks."
From viewing it, to creating it, art was always part of Williams. In high school, she took all the art instruction public school offered. She attended Austin Peay State University where she earned a Bachelor of Fine Arts.
Williams is a homemaker and active member of Grace Lutheran Church. Her paintings are available exclusively at Lynne's Custom Framing in Clarksville, or from the artist.
Bob Gandy uses his photography as a means of recording and preserving bits of history. He has traveled extensively, spending time on "road trips" when taking time off from his careers as high school teacher and juvenile probation officer. He is now retired and lives in Clarksville, and is an active member of the Clarksville Friends of Photography.
Gandy's exhibit at Planter's Bank includes works from his various "Road Trips" in the U.S. and Kenya, as well as shots of Clarksville's Historic Downtown.
The Planters-Hilldale branch is located at 1971 Madison Street. The exhibit is open to the public during regular bank hours: 8:30am-4:00pm, Monday-Thursday, and 8:30am-5:30pm, Friday.
Upcoming "First Thursday" exhibits include Gail Meyer (oil painting) and Tony Centonze (photography) in February, the Carmel Elementary Art Club in March, and Kim Santiago (mixed media) and Wondrous Works Art Studio in April.