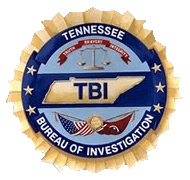 Nashville, TN – The Tennessee Bureau of Investigation arrested and charged a Dickson County man for murdering his wife.
TBI arrested 23-year-old Morris Long tonight when he was discharged from Vanderbilt Medical Center. He was charged with first degree murder for the death of his wife 21-year-old Ashlee Long. On December 22nd, 2012, Ashlee Long's mother and stepfather discovered her beaten to death in her bed at her residence located at 106 Bishop Lane in Burns, TN.
Investigators believe she was killed sometime between December 20th and December 22nd. The morning after Ashlee Long was found dead, Morris Long parked his vehicle eastbound on I-40 near the McCory Lane exit and stepped into oncoming traffic.
He was transported to Vanderbilt to be treated for his injuries after being struck by a vehicle. Morris Long was originally in critical condition, but survived his injuries.
The District Attorney General requested TBI to investigate the murder and TBI worked the case with the Dickson Police Department. Morris Long was booked into the Dickson County Jail tonight.