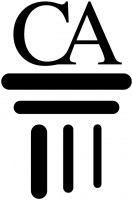 Clarksville, TN – Clarksville Academy, a Pre-K through 12th grade private college preparatory school is excited to announce that all of its 1st-5th grade students will receive an iPad mini for the 2013-2014 school year.
This will place an iPad mini in the hands of every student in grades 1 through 5 and iPad mini learning centers in Pre-K and Kindergarten. This is the third phase in the 1:1 program originally launched in the fall 2011.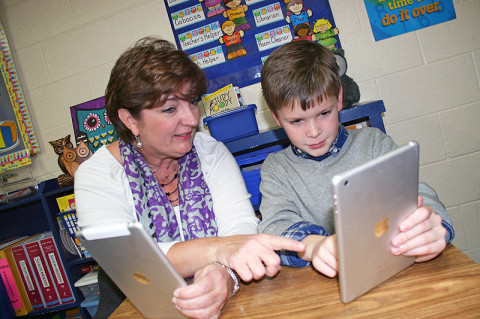 Students in grades 6-8 are already using an iPad in their studies; also students in 9-12 are equipped with their own MacBook. An education at Clarksville Academy means preparing students for college, which includes an understanding and use of the power of technology.  The addition of the iPad mini to the Lower School only enhances the technological experience at CA, preparing students for college and beyond.
Technology is such an integral part of a child's education and Clarksville Academy is embracing it.  Starting in Pre-K students have technology class in a state of the art iMac lab complete with 21" monitors, Mountain Lion OS (the latest operating system) and specially designed tables for each child to have their own computer.
Cooper Wallace, a 2nd grader loves technology class, and is excited about the new experience of iPad minis in his class. "Technology is my favorite class at CA, so I think it's cool that I will now have an iPad mini with me all the time.  It will make my classwork more fun and will make bringing homework home easier. I will also love having my own iPad mini that my brother can't use!"
All lower school students Pre-K through 1st grade have technology once a week and grades 2-5 have it twice week for 25 minutes.  During this time children are introduced to the basic computer skills while also taking part in games and activities, which relate to their classroom work.  The introduction of iPad minis will enhance classroom learning and activities while giving the students the technology they crave.
Cara Miller, Technology Director at Clarksville Academy said, "The school will maintain the iPad minis, including placing apps and security guards on the devices.  We want to ease the lower school students into the responsibility of using this tool and emphasize the creative and educational uses of the device. We give our students an early advantage by introducing them to cutting edge resources through technology in a safe environment. While partnering with parents we are teaching and guiding our students to use technology responsibly while allowing each of them to maximize their learning potential."
Intermediate and Upper School students have seen an improvement in their class involvement since the integration of the 1:1 program. Students are excited and eager to learn new things.  They feel a better sense of organization and like having the capability to email teachers at any time.
Features such as iCal, Dropbox and turnitin.com have helped our students stay on task, turn in assignments in a timely manner, and have better time management skills. Textbooks have been phased out as classes focus on e-book and apps, which enhance the classroom experience.
Kay Drew, Head of School shared that "Students are using technology in their personal lives with cell phones, iPods and iPads.  They respond positively to interactive technology and want interesting academics.   Students are engaged when their studies have real and relevant work.   We hope that they will become creative, innovative learners who become strong leaders."
For more information on integration of Apple products at Clarksville Academy, please contact Sally Allen at .