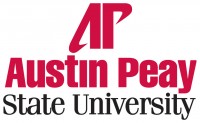 Clarksville, TN – Language should not be a barrier for those needing to communicate in English as a second language.
Those needing to improve their English language skills are encouraged to register for six-week sessions at the English as Second Language (ESL) Institute at Austin Peay State University. Classes begin February 16th, with Wednesday mornings, Thursday evenings or Saturday mornings available. Registration ends February 13th.
The ESL (ESL) Institute at APSU offers a diversified and intensive program of study in English designed for international students seeking undergraduate admission to APSU or another university.
In addition, students from the Clarksville area community who wish to improve their English language skills in order to improve their workplace skills or further their professional careers regularly participate in the program. The ESL program's intensive English courses are offered through the Center for Extended and Distance Education and are not taken for credit.
The ESL course program is designed to ensure students are prepared for the rigors of a college classroom experience, such as strong writing skills and the comprehension of lectures and reading materials. These same skills are also essential for developing greater career opportunities in the professional world.
APSU's ESL Institute also works with local businesses and individuals to provide tutoring for their employees, customizing a course of study to accommodate work schedules and desired language and life skills. Community resident students may enroll either full time or part time. Students must provide proof of their citizenship or immigration status and a photo I.D.
For more information, visit online at http://www.apsu.edu/ext-ed/esl or call the ESL Institute at 931.221.6270.