APSU Sports: Austin Peay Men's Baseball

Clarksville, TN – Junior first baseman Craig Massoni's big day at the plate propelled Austin Peay State University's baseball team to a 6-4 victory against Illinois State, Sunday, and a sweep of the three-game series at Raymond C. Hand Park.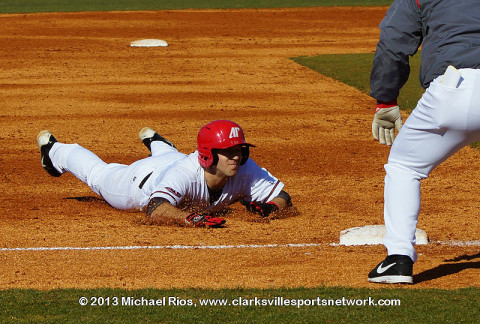 Massoni finished the day 2-for-2 with three RBI, a walk and was hit by a pitch. He walked and scored the Govs first run when center fielder Cody Hudson doubled high off the wall in center. Massoni posted the Govs third run with his solo home run to left center in the fourth. However, he saved his biggest hit when the Govs were trailing, his two-run double putting the Govs back ahead 5-4.
Prior to Massoni's heroics, Austin Peay (6-1) struggled to take advantage of opportunities provided by the Illinois State pitching staff. While the Govs posted just six hits in the game, Illinois State walked nine batters and added two hit batsmen. The Govs turned only three of those walks into runs – Massoni's in the second and two eighth-inning walks that preceded Masson's go-ahead single.
Austin Peay starter A.J. Gaura kept Illinois State in check through three-plus innings, retiring 10 of the first 12 batters he faced, including six by strikeout. He ran into trouble in the fourth when he surrendered three straight two-out singles, including a RBI single, before escaping the inning with his seventh strikeout.
Illinois State (2-4) kept battling in the fifth, capitalizing when Gaura surrendered a single and a hit batsman with one out. Third baseman Zac Johnson brought home a run with a single and right fielder Eric Aguilera tied the game, 3-3, with a RBI double.
The Redbirds took their only lead of the contest in the seventh when reliever Ryan Quick allowed three consecutive hitters to reach base safely with two outs. Aguilera was the last of the trio and his RBI single put Illinois State up 4-3.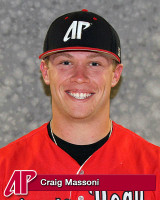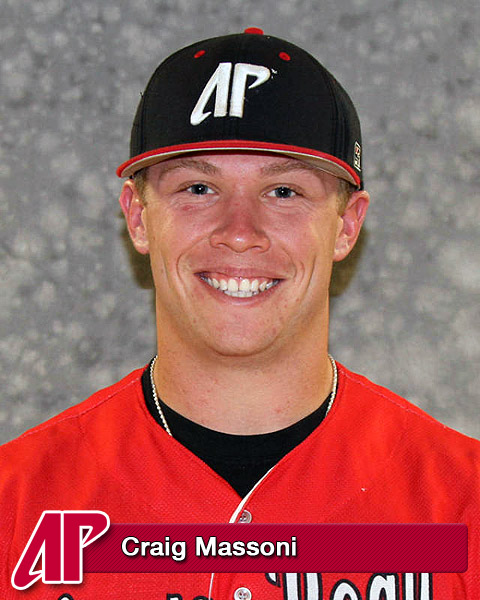 That lead lasted until the seventh when the first three Govs hitters reached base and Massoni capitalized on the opportunity with his two-run single. Catcher P.J. Torres would add a run with a sacrifice fly, for the 6-4 advantage.
Quick retired the Redbirds in order in the eighth and closer Tyler Rogers struck out two of the four batters he faced in the ninth to clinch the win. Quick (1-0) notched his first win after striking out five over three innings, allowing one run on two hits. Rogers record his fourth save in as many opportunities this season.
Massoni led an Austin Peay offense that scored six runs on six hits. Second baseman Jordan Hankins went 2-for-4 in the series finale.
Illinois State's Joe Claver (1-1) suffered the loss in relief, allowing two runs on a hit and four walks over 2.1 innings. ISU starter Dan Savas lasted just 3.2 innings, allowing three runs on three this and four walks.
Aguilera led Illinois State's offense with a 4-for-4, two RBI performance as the Redbirds posted 11 hits against Govs pitching.
Next Game
Austin Peay continues its eight-game homestand when it hosts Southern Illinois in a 3:00pm, Tuesday contest at Hand Park.