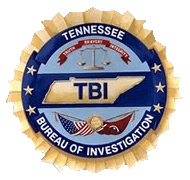 Nashville, TN – The Tennessee Bureau of Investigation today announced the winner of the state's 2013 Missing Children's Poster Contest whose entry will be submitted to the national United States Department of Justice (DOJ) poster contest this spring on behalf of the State of Tennessee.
This year's winner is 11-year-old Paisley Epps, a 5th grade student who attends Dover Elementary in Dover, Tennessee. Her artwork was chosen by the judges because of how she clearly demonstrated the theme "Bring Our Missing Children Home."
Paisley recognizes that there are missing children all around the world that need to come home.  Paisley is an A/B honor roll student who enjoys playing basketball and her team went undefeated this year.  She likes playing with her dog and loves her teachers, Mrs. Tammy and Mrs. Shanna and Mrs. Tina Daniel, her art teacher.
The U.S. Department of Justice, through its Office of Juvenile Justice and Delinquency Prevention's Child Protection Division, sponsors an annual Missing Children's Poster Contest for 5th grade students to develop artwork that will represent America's united goal to bring missing children home safely. TBI is the clearinghouse for missing children in the State of Tennessee and held the contest at the state level.
Each year, more than 1.3 million children are reported missing in the country. The U.S. Department of Justice takes time to commemorate the valiant and unselfish acts of the many organizations and individuals who bring our missing children home.
Paisley Epps' artwork will be entered in the national contest. The winning national artwork will then be displayed at the National Missing Children's Day ceremony, to be held on May 25th, 2013. The national winner will win a trip to travel with his/her parents to Washington D.C. to participate in the ceremony as well as certificate and U.S. savings bond.