Clarksville, TN – A husband and wife were arrested after Clarksville Police received a call about a vehicle at Taco Bell's drive thru window with intoxicated occupants inside the vehicle.
On March 29th, 2013, around 12:19am, Clarksville Police Officers responded to the drive thru of Taco Bell, 788 North Riverside Drive in reference to a possible intoxicated driver.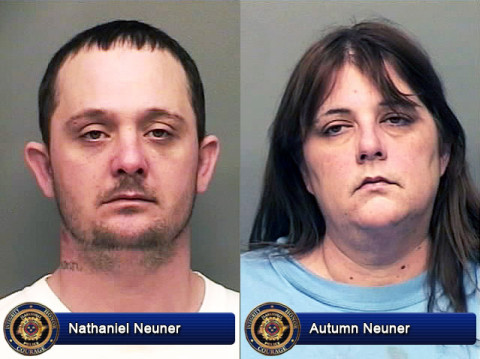 When officers arrived they found a 97 Ford Thunderbird in the drive thru lane with a woman, Autumn Neuner, in the passenger seat, unconscious. The driver, Nathaniel Neuner got out the vehicle and told officers he was driving because his wife didn't feel good and she needed an ambulance.
Officers noticed Nathaniel Neuner had slurred speech and pinpoint pupils. Further investigation revealed that Autumn Neuner had been driving the vehicle earlier before switching to the passenger seat.
Once Autumn Neuner exited the vehicle, she was unsteady on her feet, had difficulty staying awake, and slurred speech.  She told officers she had been taken medications throughout the night. Officers also noticed there was an eight year old child sitting in the back seat of the vehicle.
Officers administered standardized field sobriety tests to Nathaniel Neuner. After completion of the tests, Nathaniel Neuner was taken in custody.
Autumn Neumner was transported to the hospital due to her level of intoxication. After being cleared by the hospital Autumn Neumer was also taken in custody.
The child was turned over to the Department of Children Services custody since officers were unable to locate another adult to take care of the child.
Nathaniel Neuner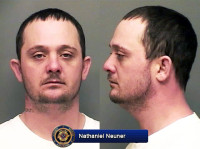 Name: Nathaniel Neuner
Race: W
Gender: M
DOB: 8/24/80
Given Address: 10 F Ernest Shelton Drive, Clarksville, TN
Arresting Officer: Brian Coghill
Charged With: DUI and Contributing to Dependency
Booked Into: Montgomery County Jail
Bond: $2,000
Autumn Neuner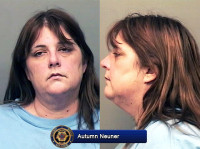 Name: Autumn Neuner
Race: W
Gender: F
DOB: 8/19/71
Given Address: 10 F Ernest Shelton Drive, Clarksville, TN
Arresting Officer: Thomas Tranberg
Charged With: DUI and Contributing to Dependency
Booked Into: Montgomery County Jail
Bond: $2,000