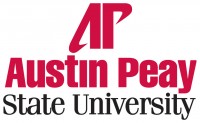 Clarksville, TN – The German composer Johann Sebastian Bach wrote more than a thousand complex musical works in his lifetime, but modern audiences know only a few of the baroque musician's masterful creations.
His Mass in B minor is one of his most played works, with some music scholars arguing that his reputation could rest on that composition alone.
The popularity of that work, along with the cheer volume of Bach's output, sometimes overshadows his other beautiful compositions. Later this month, the Austin Peay State University Chamber Singers will present one of those "hidden gems" to the Middle Tennessee community with a new concert, "Bach's Mass in G minor."
The choral ensemble will perform this work at 7:30pm, April 26th, in the Mabry Concert Hall, and at 7:30pm, April 27th, at the Westminster Presbyterian Church in Nashville, TN. Both concerts are free and open to the public.
"This will be a brilliant new experience for Tennessee audiences," Dr. Korre Foster, director of choral activities at APSU, said. "When people think of a Bach mass, they think 'B minor.' They don't think of 'G minor.' This is one of those hidden gems."
Audiences will get a chance to hear the unheralded masterwork similar to the way it was originally performed, thanks to a partnership between the Chamber Singers and Music City Baroque, a Nashville-based baroque ensemble. The orchestra uses instruments and musical styles from the 17th and 18th centuries to create historically informed performances. This collaboration is supported by the APSU Center of Excellence for the Creative Arts.
"The Chamber Singers will be using the Austro-Germanic pronunciation of Latin," Foster said. "This is how the 18th century Germans pronounced words of the mass. The orchestra will also be down a half step, so it will be more like what was heard in Bach's time. It's going to be as baroque as it can be."
The concert will also feature special performances of the three solo movements in the middle of the Mass. APSU alumna Karen Crow will sing the alto solo, and APSU alumnus Walter Canales will perform the bass solo. Dr. Thomas King, APSU professor of music, will sing the tenor solo.
"It's highly important for our students to have an experience with Bach," Foster said. "It's very intricate and ever changing music. From a vocal point of view, it's very difficult for singers because many of the lines are instrumentally conceived. But it's very rewarding because the music is dramatic."
For more information on the concert, contact Foster at fosterk@apsu.edu.