Clarksville, TN – Rising senior pole vaulter Molly Basch, of the Austin Peay State University women's track and field team, has been named to the College Sports Information Director's of America (CoSIDA) Academic All-District III women's track and field/cross country team for the 2012-13 academic year.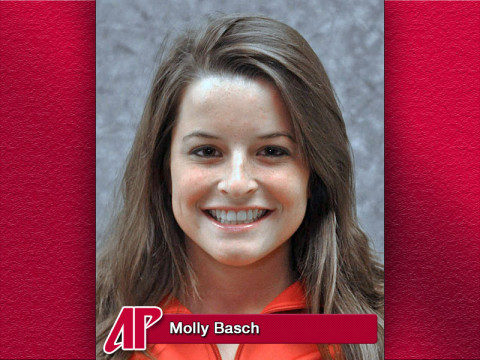 Basch carries a 4.0 grade-point average into her senior year at Austin Peay. A psychology major, Basch was the winner of the Govs Club Academic Achievement Award at the spring awards banquet, which is awarded to the rising senior female student-athlete with the highest GPA, department-wide.
During the season, Basch placed eighth at the Ohio Valley Conference Indoor Track and Field Championships with a 3.10m pole vault mark.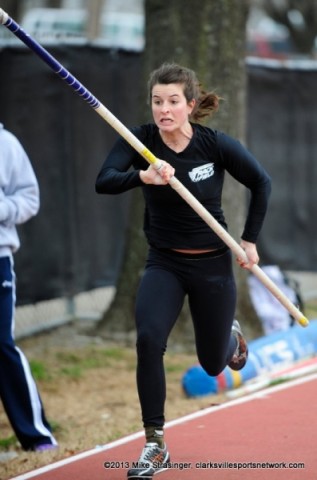 Basch is the first Lady Gov track athlete honored by CoSIDA since Carrie Burggraf, another Austin Peay pole vaulter, and Shamai Larsen were named Academic All-American in 2010; Burggraf was a first-team and Larsen was a second-team honoree.
Basch's name now will move to the national ballot to be considered for Academic All-America. CoSIDA began the Academic All-America program in the 1950s and has honored thousands of deserving student-athletes from numerous sports across the country in all divisions. Capital One became official sponsor of the program in January 2011.
To be nominated, a student-athlete must be a starter or important reserve with at least a 3.30 cumulative grade-point average (on a 4.0 scale) at his/her current institution. Nominated athletes must have participated in at least 50 percent of the team's games at the position listed on the nomination form (where applicable).
No student-athlete is eligible until he/she has completed one full calendar year at his/her current institution and has reached sophomore athletic eligibility.