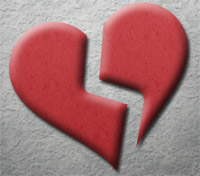 Clarksville, TN – We all have that one thing. The thing we think of when our mind wanders. The dream we dream about when our focus really should be elsewhere. The prayer we cry out to God when we are alone in our car, the shower, or at the foot of our bed.
Most of us, at some point in our lives, have wanted something so badly; we could more than taste it. We could see it, hold it, love it, celebrate it and even name it.
Fill in the blank:
If only I had a ____________________.
Wife
Boyfriend
Degree
Job
Baby
House
A chance…
It's heartbreaking really, to experience this type of pain; awful to see a friend long for something outside of their control. Our hearts don't literally break; but I have longed for something so badly and for so long that I felt like my sternum was being broken from the inside of my body. I have prayed the same prayer time and time again, and asked Why? and How? and When? until I was nearly drained of everything; including my faith.
But something changed. And that something was my heart. It wasn't overnight though. It required pray and the mustering of my remaining faith to make it happen. But ultimately, God healed my heart.
Our God is a merciful God. I have known that all along. But I struggled to live peacefully and joyfully while longing for what I couldn't have. I cried a lot and was sad a lot, but the real tragedy was that I wasn't really living my life while I waited on God to grant my wishes.
I was there. I was in motion. But my heart was on ice, waiting for a dream to be fulfilled. While my heart, soul and mind fixated on this goal, peace evaded me, angst engulfed me, and no amount of blessings were enough. I thought that the only way to be satisfied…content…happy, was to get what I wanted.
But I changed prayers.  God listened.
Instead of praying to get my way, I prayed for God to change my heart about it if it was not meant to be. Remember, our God is merciful. God can change our heart. The one thing He desires from us though, is to have Him as our first and most important desire. When we can submit to Him, even the most engrained desires of our hearts, then He can lead us to the life He has planned for us.
That is why the Lord says, "Turn to me now, while there is time. ?Give me your hearts. Come with fasting, weeping, and mourning.

Don't tear your clothing in your grief, but tear your hearts instead."?Return to the Lord your God, for he is merciful and compassionate, slow to get angry and filled with unfailing love. He is eager to relent and not punish.
These verses from Joel are about repentance, but upon further examination we can see that God was asking for a change of heart, not an outward change. A change of heart requires a change of a few things on our end: Priorities and Attitude. Lastly we need faith, hope and love: faith that God can heal our hearts, hope in the futures that He desires for us, and to love our God everyday no matter what.
I asked Him to change my heart, and He did. Now instead of asking "why," "how," and "when" I thank Him for saving me from something that might have been my undoing, for being merciful to me and keeping me from further heartache, and for bringing me closer to His eternal purpose for me.
What does your heart long for? Is it time to change your prayer?