Topic: Love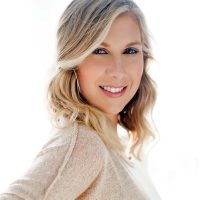 Clarksville, TN – **Editor's Note" This is part 2 of a series written by Candace Baker, who shares the loss of her third child through miscarriage. The married mother of 2 is hoping that sharing her experience will help other women who have experienced the same heartbreak. Viewer discretion is advised, as there are graphic details involved in this story. Now, in her own words:
When the doctor comes in she starts asking me questions and I can see the look of reassurance she is trying to give me.
"Spotting is normal. You're still young, its ok. A lot of women spot this early on in a pregnancy."
«Read the rest of this article»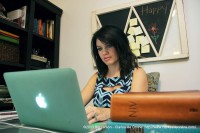 Clarksville, TN – Self love sounds weird.
At least it did to me when I was barely double digits and a woman at a church I was uncomfortably visiting with my slumber party pal suggested that I should "love myself."
Love myself? What in carnation was this nut-job talking about?
I knew how to love pizza and chocolate. I was comfortable loving the Facts or Life and even Ricky Schroeder. But loving myself? That seemed so strange.
«Read the rest of this article»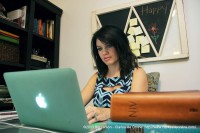 Clarksville, TN – When I say life is hard sometimes it's so you will know that nobody's life is perfect and so that you will pray for me as (perhaps) I have prayed for you (maybe without even mentioning it to you).
But I don't deny that I am blessed. Here are a few things I am thankful for right now: My 13 year old for taking up for his brother this week, my 10 year old for being intentional about reading the Bible (he decided to study Mark this week), the time and money to workout (my reprieve!), and my husband who loves me when I am mean, critical and (feeling) unlovable.
«Read the rest of this article»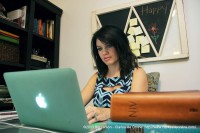 Clarksville, TN – With Valentine's Day approaching, you might be wondering what to give to the love of your life.
Flowers are great; chocolate is better; and diamonds…well, they speak for themselves. But what is even more important than proving to the world that all is good in your marriage by outward public displays, is the day-to-day ways you love your other half.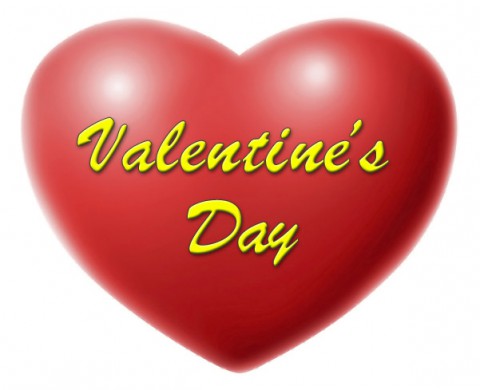 «Read the rest of this article»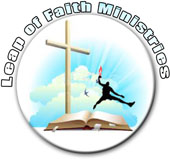 Clarksville, TN – Love is something we Christians talk a lot about. "God is love, Jesus loves you, I love you." But we sometimes fall short of really loving each other. Jesus said, "This is My commandment, that you love one another as I have loved you." (John 15:12 NKJV)
Love means more to us than anything else in the world. We were created to love God and to love one another. When we don't love or feel loved, fearful things happen to us. We become hurt, resentful, afraid of each other, hateful, and guilt ridden. These are all a result of lack of love. A love that accepts, approves of, and believes in others, is patient and kind, never selfish or envious, never proud or seeking its own reward or way. It doesn't hold grudges and doesn't get upset when it must suffer wrong. Such a love endures without weakening in all circumstances. «Read the rest of this article»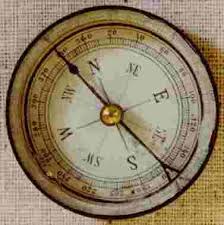 Clarksville, TN – Is your compass broken? Lost? Never owned one?
We all feel lost sometimes. It's a freaky feeling. You feel frustrated, confused, even panic stricken. You pull over, palms sweating, try to find your bearings, double check your directions, reset your navigation.
But what do you do if you don't have directions, navigation, or a compass? You might know where to go, but you won't know how to get there. You might stop for directions, or call someone to ask for their advice, but how do you know if you can trust them? How long do you wander before you turn around and go back? «Read the rest of this article»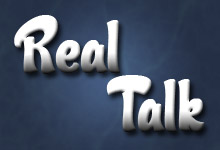 Clarksville, TN – I am not a doctor, nor am I a professional counselor. I am not an expert on depression. My credentials? I love someone that suffers from depression.
This is National Suicide Prevention Week and, "over 90% of people who die by suicide have clinical depression or another diagnosable mental disorder."*
Anytime there is a designated time for awareness about a disease, cause or issue, we might ask ourselves, "What can I do about it?"
«Read the rest of this article»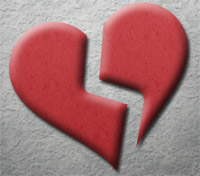 Clarksville, TN – We all have that one thing. The thing we think of when our mind wanders. The dream we dream about when our focus really should be elsewhere. The prayer we cry out to God when we are alone in our car, the shower, or at the foot of our bed.
Most of us, at some point in our lives, have wanted something so badly; we could more than taste it. We could see it, hold it, love it, celebrate it and even name it. «Read the rest of this article»
Clarksville, TN – Do you want a great marriage? I've got good news… it's completely up to you, not your spouse.
If you want a great marriage, be a servant; serve your spouse. I use the word serve because that's always been the way I've seen marriage – it takes work!
Serving someone, whether by loving them the way they need to be loved or doing something for them simply doesn't come easily sometimes. «Read the rest of this article»
Now before you get defensive, let me say this. It could be me too. This article is for the wives. Any one of us at any time could be at risk for a failing marriage if we miss this big point:
Love Isn't Enough
This is the part where I tell you what's wrong with America. We tell girls that being "loved" is the most important thing in the world (after being beautiful, right?). We show them fairy tale romances and doting, chivalrous men fulfilling their every whim. In the U.S., more women do the leaving, a striking 2/3 of the time! «Read the rest of this article»