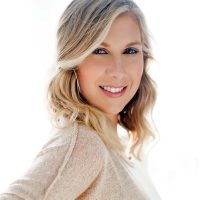 Clarksville, TN – **Editor's Note" This is part 2 of a series written by Candace Baker, who shares the loss of her third child through miscarriage. The married mother of 2 is hoping that sharing her experience will help other women who have experienced the same heartbreak. Viewer discretion is advised, as there are graphic details involved in this story. Now, in her own words:
When the doctor comes in she starts asking me questions and I can see the look of reassurance she is trying to give me.
"Spotting is normal. You're still young, its ok. A lot of women spot this early on in a pregnancy."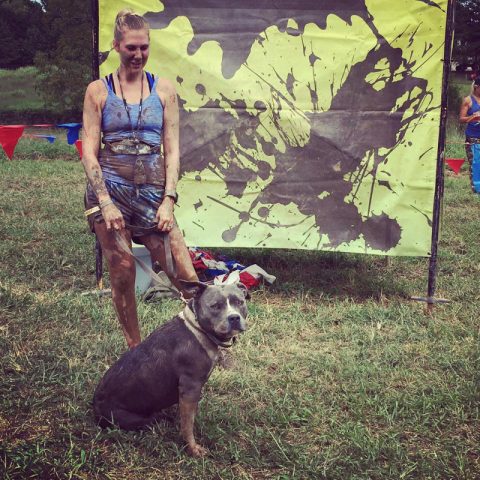 She peeks under the sheet and she and the nurse "gasp" a little. She orders an ultra-sound.
There is no baby. There is nothing there. No blip. No heartbeat, no baby, no sac of fluid, nothing. The baby I've loved and made plans for this past week and 1/2 is not there.
As she finishes her examination, she asks if I had seen anything earlier. "It would have been the size of a blueberry, maybe smaller than a walnut."
I didn't see anything but now I desperately wish I would have.
She asks if maybe we can do the ultrasound again to just make sure she didn't miss anything. I have so much sympathy for her because she just doesn't want to say it. As much as I don't want to hear it, she doesn't want to say it.
After the second ultra-sound, she must tell me. "I am 99.9% sure you have had a miscarriage. I cannot tell you 100%, but I can tell you 99.9% that I am sure."
Estelle is still with me. We cry together and she keeps saying "I'm so sorry." I have never felt the emptiness, trauma, and devastation that I felt in that moment.
The four second phone call to my husband was brutal. I hated giving him such bad news over the phone He asked, "Do I need to come home?"
No. There's nothing that can be done now. I have done the worst thing imaginable to myself and could not stop it. No one could stop it. For whatever reason my body decided there was not going to be a baby. My body gave up our baby and I had to tell him. I just feel empty.
On the way home, I have Estelle pull over so I can vomit. I don't know if it was the walk to the car, the headache from crying, the stress, but I needed to vomit. It didn't make me feel any better.
When I get home, the boys keep me company. My oldest tearfully tells me that the next time we have a baby in my belly to not tell him until we know God won't take it back to Heaven. He is devastated because he knows he has lost a sibling.
My youngest doesn't quite get it but keeps asking where the baby in my belly went and why. I have no answer.
My husband calls to say he's flying home. I'm relieved.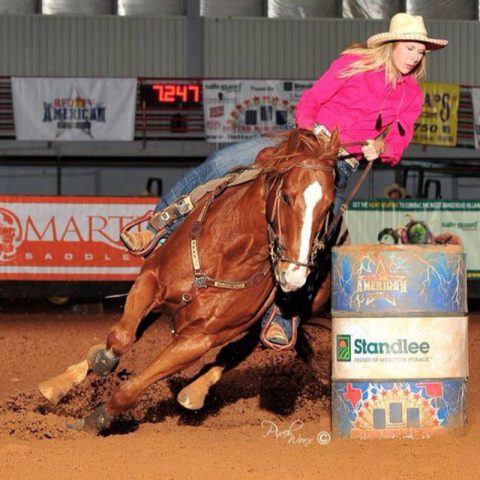 I dodge phone calls from family and friends who want to make sure I'm ok, I feel selfish and sad because I don't care about anyone else's feelings, I'm too wrapped up in my own.
It's been over a week now and I'm still physically and emotionally spent. I cry occasionally. This is all I think about. I think about the baby. but I remind myself how lucky I am to have my two sons.
I don't know what I would have done if I had seen the baby. Would I have buried it? Would I have flushed it? I don't know, but I wish I had seen it. Proof that it was there. "I have desperately searched for it. I know it is irrational and emotionally driven, but I can't stop searching for the baby that is now just a memory."
I read online that the length of a pregnancy doesn't determine a mother's grief, and I think that's true. This was my baby, it was our third baby. That was my game changer, my tie breaker, my littlest person. My new newborn to look at me with blue eyes and give me sleepy, toothless yawns in December. This was my third boy or my first girl, and I wanted to meet this baby just as bad as I wanted to hurry and meet my other two. I will never have that and all this overwhelming motherly love must be grieved.
My husband had to fly back to work the other day and I thought I was alright until I saw his carry on bag.
I am not okay yet.
I realize he is my support system, and I've been so grateful to have him home but I feel like I've put all my "I'm ok" in the fact that he's been here to shoulder the brunt of my emotions. I need to try to do it myself now.
Aleta, my mother in law, flew in to be with me in what I am going to call #SadPersonWatch2017, and while I'm trying to make light of it, I know I need her too. I was too proud to ask for help seven days ago, but it is painfully obvious to me that I need it.
I still feel empty, but I think I'm better than I was even yesterday. One day at a time. My husband told me the other day, "You're alive", and I know he is right and I'm trying to remind myself that I am, even though I kind of want to sleep all day every day. One day, I won't be sad and I won't be as empty. The loss of my third child won't be what I wake up to and think about all the time.
I think I'm okay to talk about this, but the second it comes up I feel my throat close and hot tears behind my eyes. I'm walking the plank each day, but one day it won't feel like that. One day I will be able to calmly talk about my sweet baby that I never had without dissolving into myself and into tears, but I don't know that I will ever be over it. There was a life in me that was made with love and one day I'll meet my sweet one in Heaven, and that must be okay enough for me.
I want to end this on a feel-good note and as much as I want to, it doesn't feel genuine yet. It has only been a week and I have written and rewritten my feelings over and over to help myself heal. I'm hopeful that this will help others, and while it helps to write about it, I'm still not ok.
My days aren't normal. Every task feels daunting and I'm exhausted. Talking on the phone is a task. My feelings overwhelm me at times. I know I'm dancing between grief and depression. I can see the darkness, and to be honest, it seems like a welcome relief.
I'm tired of being sad.
I don't know how to describe the loss of a person I never met. I miss my baby. I miss what could have been. I don't like what has happened to me.
I've described this to some people as having a brand new car, loving the new car, then driving it joyously down the highway, then hitting a brick wall I didn't see. I know that's a shallow description at best, but it's been helpful to try to explain this experience to someone who's never been through it.
I think some people expect me to be feeling better by now, more normal, but if you've hit a brick wall with your new car, your recovery will take a while.
Physically I'm not even back to normal. I'm not allowed to lift anything heavy or exercise. The bleeding could last up to two weeks after the loss. That's three weeks that you are physically supposed to be at rest. The idea that I should mourn a life in less time than that is wild to me.
I'm so lucky to have a husband who supports and loves me unconditionally because I don't know how I would have handled this entire experience without him. I have a mother in law who dropped everything to fly to my house and stay with me to allow me to continue to heal while being there for my two boys. I have a support system of friends who have absolutely surrounded me with love and comfort, validating my feelings, bringing food for my family, and overall just absolutely proving to me that they are always available when I'm in need.
Can a mother forget her nursing child? Can she feel no love for the child she has born? – Isaiah 49:15 (New Living Translation)
Whether you are a believer or not, the love of a mother for her children, both living and those who have been in her womb, has been documented since Biblical times.
I will never forget my third baby, I will never understand why this baby was taken from me so soon, and I will always love my baby. I am a mother of three with two children.
If you would like to reach out to Candace, email her at;
Links to the Series
Miscarriage: One Woman's Story
Miscarriage: One Woman's Story, Part 1
Miscarriage: One Woman's Story, Part 2
Miscarriage: One Woman's Story, Part 3
My Two Cents: The Backstory