Topic: Baby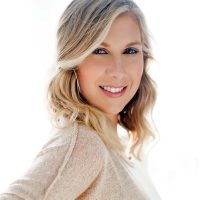 Clarksville, TN – **Editor's Note" This is part 2 of a series written by Candace Baker, who shares the loss of her third child through miscarriage. The married mother of 2 is hoping that sharing her experience will help other women who have experienced the same heartbreak. Viewer discretion is advised, as there are graphic details involved in this story. Now, in her own words:
When the doctor comes in she starts asking me questions and I can see the look of reassurance she is trying to give me.
"Spotting is normal. You're still young, its ok. A lot of women spot this early on in a pregnancy."
«Read the rest of this article»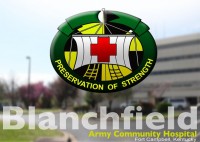 Fort Campbell, KY – Blanchfield Army Community Hospital (BACH) is proud to announce the first baby born in 2014 throughout the Clarksville, Tennessee area, Maya Vasquez.
Maya is not only the first baby of the new year, but also the first child of Leticia Vasquez and her husband Louis.
«Read the rest of this article»
Tennessee Department of Health, Partners Work to Reduce Early Elective Inductions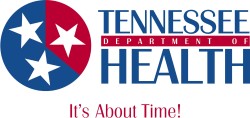 Nashville, TN – Any parent or expectant parent will tell you nine months is a very long time to wait to meet a new baby. But research shows the final weeks of pregnancy are crucial to a baby's development.
The Tennessee Department of Health is working to educate health providers and parents that "Healthy Babies are Worth the Wait" for a full-term, 40-week pregnancy. «Read the rest of this article»

Clarksville, TN – On August 23rd, 2012, around 9:00am a woman was served with an indictment for Child Abuse and Neglect.
Chelsea Marie Steelman had a male child delivered in the hospital on July 3rd, 2012. The child was tested at birth and was found to have an illegal drug in his system. Steelman also tested positive for the same type of drug.
«Read the rest of this article»
And what to buy instead to keep kids safe
Yonkers, NY – Not all baby products available for sale are safe to use—last year, 40 percent of all recalls were for kids' products.
The June 2012 issue of ShopSmart magazine, from the publisher of Consumer Reports, highlights 12 baby products that can put babies at risk and identifies safer alternatives parents should use instead. «Read the rest of this article»
Begins June 11th at the Roxy Regional Theatre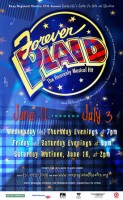 Audiences will be humming along to some of the great nostalgic pop hits of the 1950s when the Roxy Regional Theatre opens the hit musical FOREVER PLAID on Friday, June 11th, at 8:00pm.
This deliciously goofy revue centers on four young, eager male singers — Gregory Pember as Frankie, John Moser as Smudge, Christopher Cavallo as Sparky and Ryan Bowie as Jinx — killed in a car crash in the 1950s on the way to their first big concert, and now miraculously revived for the posthumous chance to fulfill their dreams and perform the show that never was. «Read the rest of this article»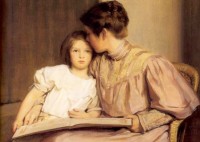 She pulled out of her purse a small, silver, Kodak easy share camera, like a proud Momma showing off her brag book. She turned it on and began to show me the most recent pictures of her children. There was her youngest daughter who is growing into such a stunning young girl, and there were pictures of laughter and silly moments between siblings on the couch. Then she got to the pictures of her oldest daughter who just turned eighteen-years-old last week. She had pictures of her in her poster-clad room surrounded by all the latest heart throbs, and pictures of her getting ready for her first real date. Then she came to a picture of this same daughter asleep on the couch with her hands curled up underneath her chin. This particular picture really took my breath away, because I had seen that sleeping face before. I had seen that face because it looked my little girl who turned the big 20-months-old last month. They look the same because they are related; the young sleeping beauty was my sister-in-law, and the proud Momma my Mother-in-law. I smiled as she showed me that last picture and said, "That's your baby." «Read the rest of this article»