Topic: Miscarriage
Blanchfield Army Community Hospital public affairs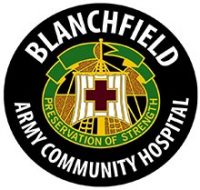 Fort Campbell, KY – On Thursday, October 15th, 2020, Blanchfield Army Community Hospital's Perinatal Bereavement Nurses and Chaplain hosted a virtual remembrance ceremony in the Fort Campbell Soldier Recovery Unit Memorial Garden for families who have experienced a loss during a pregnancy or the loss of a baby or child.
"Footprints on the Heart" is an annual gathering at Blanchfield for families who have lost a baby through miscarriage, ectopic pregnancy, intrauterine fetal demise, stillborn or infant death. This special day is focused on remembrance and healing.
«Read the rest of this article»
Blanchfield Army Community Hospital Public Affairs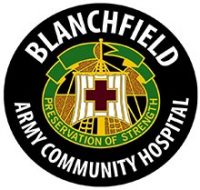 Fort Campbell, KY – For many, pregnancy is a special time culminating in the birth of a healthy baby for parents to hold, cuddle and bond for many years to come. Those first days of life are usually spent at the hospital with mom and baby rooming in together while they recover from the rigors of labor and delivery.
Sadly, for some mothers who experience miscarriage or stillbirth that is not the case. The U.S. Centers for Disease Control and Prevention (CDC) reports miscarriage occurs in about 10 to 20 percent of pregnancies and stillbirth occurs in about one in 100 births each year.
«Read the rest of this article»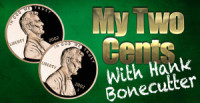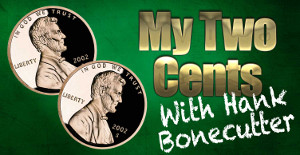 Clarksville, TN – This week I've had the privilege of working with a young lady I had never met.
If you followed our series of articles, "Miscarriage, One Woman's Story" we brought you the story of Candace Baker and her recent miscarriage.
Throughout my career, I've had the opportunity to tell the real stories of real people and their tragedy and triumph. Their pain and grief. Their victory and defeat.
«Read the rest of this article»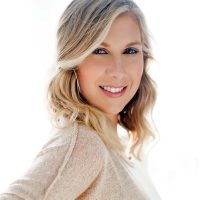 Clarksville, TN – **Editor's Note** This is the final installment of our series, written by Candace Baker, sharing her recent miscarriage and the grief and sadness of this event. She wanted to share her story in hopes of helping other women who have been through the same experience. Clarksville Online thanks Candace for her willingness to share her story with our readers, and for her courage to come forward. We share her hope that we've been able to help others who are grieving the loss of a loved one. Now, in her own words:
Putting this event into words, has been incredibly therapeutic. My husband initially encouraged me to get used to verbalizing my feelings, the fact that I had a miscarriage so that I can get used to the reality of it.
«Read the rest of this article»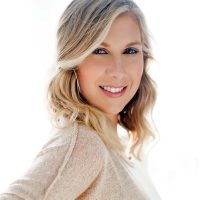 Clarksville, TN – **Editor's Note" This is part 2 of a series written by Candace Baker, who shares the loss of her third child through miscarriage. The married mother of 2 is hoping that sharing her experience will help other women who have experienced the same heartbreak. Viewer discretion is advised, as there are graphic details involved in this story. Now, in her own words:
When the doctor comes in she starts asking me questions and I can see the look of reassurance she is trying to give me.
"Spotting is normal. You're still young, its ok. A lot of women spot this early on in a pregnancy."
«Read the rest of this article»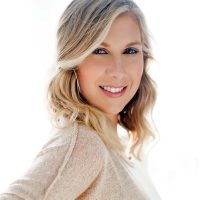 Clarksville, TN – Editor's Note: Today is part one of a three-part series, as told by Candace Baker, about her recent miscarriage and the joy, pain, and grief she has been through. She agreed to tell her story so that other's would find strength and comfort in knowing that they were not alone. Reader discretion is advised as some details about her experience are graphic and could be disturbing to some. Now, in her own words:
My husband and I have two amazing little boys. Our oldest is six and our youngest is four and they are absolutely the most hilarious, brilliant, and wonderful children. I say that with clearly no bias.
We have two big dogs who act as the food spillage cleanup crew and a ferret who proves that my husband and I shouldn't be allowed to go to a pet store without adult supervision.
«Read the rest of this article»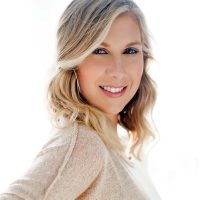 Clarksville, TN – Candace Baker is Texas born and bred. Raised by a family of hard working, hard living Texas cattlemen.
Her 'Paw-Paw" was a cattle rancher, bull rider, calf roper, and rodeo clown.
Her mother was a competitive barrel racer, so it was not a surprise that Candace would follow in their footsteps. She was riding horses, and winning championships almost before she could walk.
Tough as nails, with a full sized Texas attitude to match, Candace never felt like there was anything she couldn't do. There was no obstacle she couldn't overcome. If you told her "no," then you really had your hands full.
«Read the rest of this article»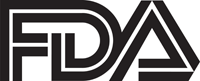 Washington, D.C. – Celiac disease is a serious health issue that can lead to critical complications if not treated.
While there is no cure for celiac disease (CD), there is one way to manage it – following a gluten-free diet. The only choice for the up to three million Americans living with CD is to adhere strictly to a gluten-free diet, avoiding proteins that occur naturally in wheat, rye, barley and cross-bred hybrids of these grains.
«Read the rest of this article»