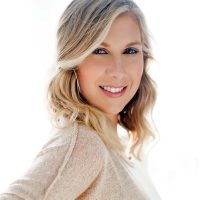 Clarksville, TN – Candace Baker is Texas born and bred. Raised by a family of hard working, hard living Texas cattlemen.
Her 'Paw-Paw" was a cattle rancher, bull rider, calf roper, and rodeo clown.
Her mother was a competitive barrel racer, so it was not a surprise that Candace would follow in their footsteps. She was riding horses, and winning championships almost before she could walk.
Tough as nails, with a full sized Texas attitude to match, Candace never felt like there was anything she couldn't do. There was no obstacle she couldn't overcome. If you told her "no," then you really had your hands full.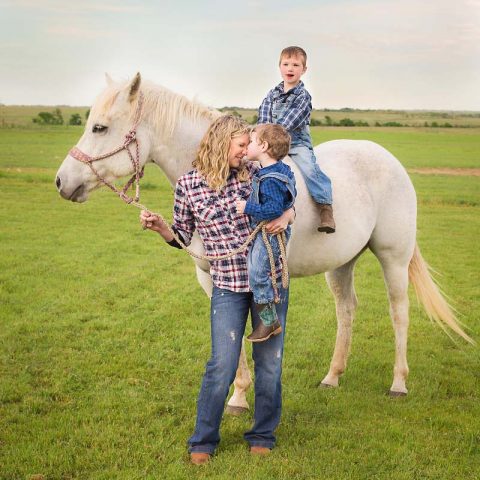 Marrying her childhood best friend, she landed in Clarksville eight years ago by way of the military.
"It was the first time I had moved out of Texas, and they had to pull me kicking and screaming," she would say. "But that was the decision I made when I married my husband, and I couldn't be happier living here. I have great friends and a wonderful support group."
The mother of two amazing young boys, Candace and her husband had decided that they had all the family they wanted and took the appropriate measures to insure there wouldn't be a third child.
Then, surprisingly, Candace discovered she WAS pregnant again.
After the shock of "how did that happen" subsided, the joy of welcoming a third child, and possibly a beautiful blonde haired, blue eyed baby girl to the family swept over them. It was magical. "It was meant to be" she would say. "I love babies!"
Then one morning, something started to go wrong. Her body wasn't acting right. Things were happening that they couldn't explain.
"It's ok" they would say. "That's normal" they would say.
It wasn't. She miscarried.
The joy quickly turned to grief. The expectations turned to failure. There would NOT be another child. Not now at least.
"Why?" she would ask. "What did I do wrong?" she wondered. "This isn't how this is supposed to be."
Candace reached out to me about how to put her experience to words. How to "get it down on paper and try to make sense of it all."
"I want, no I NEED to tell this story for the millions of women who have experienced the same emotional roller coaster I've been riding for the past couple of weeks."
Beginning tomorrow morning, Clarksville Online will share Candace's story of the joy and heartbreak of her miscarriage. To work her way through the emotions that have turned her world upside down.
I know the courage it takes to tell such a story. I know that stripping yourself bare is not an easy thing to do.
But Candace is "Texas" tough.
We're proud to have been trusted to tell this story, but better yet, we'll let Candace tell it, in her own words.
A three part series, "Miscarriage" begins tomorrow morning, at Clarksville Online. It's our hope that by sharing her story, it not only helps Candace work her way through the pain and sorrow of this event, but will also touch the lives of other women who have had a similar experience, and have asked,
"Why?"
Links to the Series
Miscarriage: One Woman's Story
Miscarriage: One Woman's Story, Part 1
Miscarriage: One Woman's Story, Part 2
Miscarriage: One Woman's Story, Part 3
My Two Cents: The Backstory