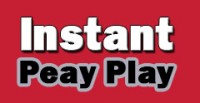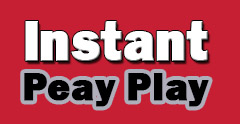 Clarksville, TN – Austin Peay State University has its Commencement ceremonies this past Friday at the Winfield Dunn Center, with the athletic department seeing 52 athletes making the walk across the stage to receive their degrees to cap their careers.
The 50 graduating seniors — and two who earned master's degrees – came from 13 different teams, along with the cheer squad, led by football with 10 graduating players.
Baseball was next with eight, followed by women's track and field (5), women's soccer, women's basketball and softball with four each.
Men's cross country had three, men's tennis, women's golf, men's basketball, women's tennis and cheer squad two each, while men's golf and one player graduate.
The high number of graduating athletes isn't a rare occurrence with the last annual NCAA graduation success rate report, which included the current federal graduation rates for each of the department's 13 sports, showed the graduation success rate (GSR) for Austin Peay's athletics department saw 82 percent of its students who entered college in 2009 graduate within six years — the eighth consecutive year Austin Peay has shown improvement in its graduation success rate.
The APSU athletics department also showed improvement in its federal graduation rate (FGR), as 63 percent of students who entered the university in 2009 graduated within six years of their initial enrollment.
The next graduation report from the NCAA should be out in the fall.
As this group heads into the next phase of their lives, they leave behind more than their share of career and individual highlights in their time wearing the red and white.
Among the highlights are three who were part of Ohio Valley Conference championships, four All-OVC performers, including baseball's Alex Robles – who became the first player in OVC history to be named All-OVC First Team in two different positions in the same year – women's basketball Tearra Banks, who was the Player of the Year this past season.
Some record breakers, like the women's soccer team's all-time leader in minutes played and six track and field record holders.
Four were international student-athletes, while softball's Christiana Gable is American through and through, but plays on the German National Softball Team.
While academically, where were 27 OVC Commissioner's Honor Roll members, three OVC Medal of Honor recipients and four Arthur Ashe Jr. Sport Scholars.