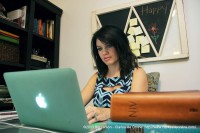 Clarksville, TN – When I say life is hard sometimes it's so you will know that nobody's life is perfect and so that you will pray for me as (perhaps) I have prayed for you (maybe without even mentioning it to you).
But I don't deny that I am blessed. Here are a few things I am thankful for right now: My 13 year old for taking up for his brother this week, my 10 year old for being intentional about reading the Bible (he decided to study Mark this week), the time and money to workout (my reprieve!), and my husband who loves me when I am mean, critical and (feeling) unlovable.
I have read and reread
Ephesians 5:21-33
  several times (I suggest reading all of the chapter if you have a chance).
I understand now what it means when God commanded us to respect our husbands and for our husbands to love us regardless of our merit.
It (the love my husband gives me) offers me peace, joy, and security beyond measure or words to describe it.
If you are waiting on your spouse to be perfect (or to even be "better") before you love them or before you respect them with everything that you have, I can assure you that you are robbing your marriage of something utterly beautiful.
My husband doesn't love me because I cooked dinner, or because I vacuumed. He doesn't love me because I ran errands for him. He doesn't love me because I curled my hair or went to the gym. He doesn't love me because I am always kind, always patient or always lovely. He doesn't love me for what I can give him, and he doesn't stop loving me when I fail or when I am determined to fight. He loves me because he chose me.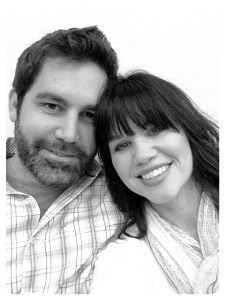 For the first time in my life, I understand what it is like to not have to earn something or not even be able to. I used to try to get him to love me more by being great at everything. When all of my efforts didn't produce the "fruits" I was expecting, I became tired and I began to not try as hard. Then I realized something amazing: he loved me just the same. What? This was new to me! I thought all relationships were performance based.
This is what freaks people out about Jesus. It's hard to comprehend a "man" and Savior who loves us no matter what and doesn't make us earn grace.  And even after we know Him, we can still get stuck thinking we have to earn His love and approval. Our way of thinking is busted, and it tethers us to pain and constant feelings of not measuring up when we try to earn something that is truly a gift.
Here's the real deal though: When someone loves you day after day, even when you are screwing up, being a jerk, feeling low and even hurting them, it is nearly impossible not to want to chase after them, to love them, and to prove it to them over and over again. This is what a godly marriage is really like. This is what the love of Christ means to anyone who accepts it.
I say these things without a grain of pride and through brokenness and tears. I say this with humility having failed at this concept (and its application) time and time again yet somehow being offered unconditional love anyway. I don't deserve it. I haven't earned it. Yet I can't wait to return it to my husband day after day; because even when I fail he loves me.
Doesn't your spouse deserve that too? If you are waiting on him or her to make the first move, don't. There's so much comfort and happiness to be had by offering love and respect without a single string attached. And when your mate disappoints you, and he or she will, keep loving and respecting them anyway. What happens next will blow your mind.
One last word: If this kind of love sounds utterly crazy to you, it's not because you haven't met the woman or man of your dreams yet; it's because you haven't fallen for Christ yet. Falling in love with Christ and letting myself feel His love was the best thing I have done for my marriage and for my life.
For more on respect in a godly marriage, check out Do You Respect Your Hubby?