Topic: Marriage

Clarksville, TN – In a time when nearly half of all marriages end in divorce, the Steven A. Cohen Military Family Clinic at Centerstone is using technology to help couples realize their happily ever afters.
Therapists at the Cohen Clinic, located at 775 Weatherly Drive in Clarksville, recently made it easier to nurture these relationships by breaking down the time and geography barriers to care by offering its first marriage workshop live online.
«Read the rest of this article»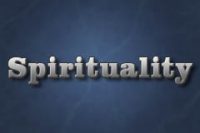 Murfreesboro, TN – In the past year, I graduated from college with a four-year bachelor's degree, moved to a new city, and began applying for jobs. I quickly realized that four years of college means nothing in most cases, seventeen is the preferred number of years of experience most employers want, and the only jobs I was qualified for were Lyft driving and folding clothes at Old Navy.
Yes, this sounds incredibly pessimistic. But let's be honest here – anyone over the age of 22 has experienced this in some way. And if you haven't experienced this in the business world, you still know the feeling. It is the heartache of unmet expectations, the sorrow of unfulfilled desires.
«Read the rest of this article»
Journal of the American Heart Association Report
Dallas, TX – People who were in a stable marriage, and had never been divorced or widowed, had the best prospects of survival after having a stroke, according to new research in Journal of the American Heart Association, the Open Access Journal of the American Heart Association/American Stroke Association.
"Our research is the first to show that current and past marital experiences can have significant consequences for one's prognosis after a stroke," said Matthew E. Dupre, Ph.D., lead author and associate professor in the Department of Community and Family Medicine and the Duke Clinical Research Institute.
«Read the rest of this article»
Clarksville, TN – If your marriage has been happy, as ours was for the 23 years we were together, the idea of being a widow is not one you ever want to encounter.
My husband's health had been deteriorating for 12 years but death was not something we considered an immediate possibility. Life had another scenario in mind so on February 1st, I became a widow.
Although we had discussed what arrangements my husband wanted at his death, I had not fully comprehended what was facing me.
«Read the rest of this article»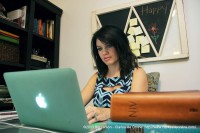 Clarksville, TN – I started attending church in the 80's. I was 12, and very intimidated by the church scene. All the kids knew stuff. They knew about people from the Bible. They had verses memorized. They had always been in church.
I felt like a deviant weirdo misfit on a weekly basis. I didn't hate church, but I can't say that I liked it.
Well except on potluck days. Then I loved church.
It wasn't just the creamy green bean casserole with fried crunchy onions on top. It wasn't the potluck itself. What I really liked was not something you'd think a 12 year old would even care about.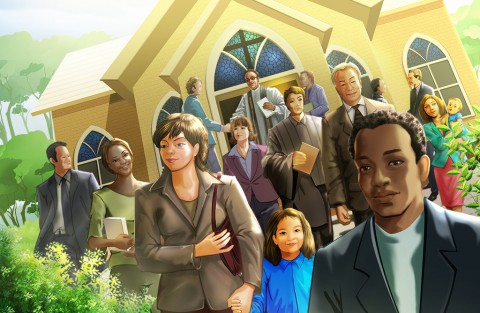 «Read the rest of this article»
Clarksville, TN – Becoming a better wife is a matter of anticipating problems and avoiding them if possible.
For instance, know that certain subjects are rife for controversy. Some of the top offenders are money and how to spend it, who is responsible for certain tasks around the house, whether or not to keep the cap on the toothpaste, and who gets up in the night if the baby is crying.
All these subjects can easily be solved by setting down some ground rules at the beginning of your marriage. «Read the rest of this article»
Clarksville, TN – Let's face it. Life is short—and the divorce rate in this country is astronomical. The reasons for divorce are many and are as varied as the individuals involved, but some common threads run amok in marriage. It's not always the fault of one person or the other, but some general rules do apply.
In this column we'll take a look at some easy ways that husbands can make subtle changes that can lead to better communication and ultimately to better harmony in a marriage. «Read the rest of this article»
Hello, friends! My name is Jenni Lee Shelton, and I may not be what you're expecting.
You may drop your expectations here. If for whatever reasons you feel uncomfortable leaving your expectations unattended, then I encourage you to also expect miracles (shout outs to Gabrielle Bernstein and Joe Vitale.)
I am new at blogging, and newness is something I don't think we should fear. I also have a new career as a life coach that is really inspiring me to dive deeper into my passions. Please feel free to embrace my process alongside me, as I reveal more about who I am and what I'm all about.
Ok… so exactly why are you starting this blog, and why am I reading it? «Read the rest of this article»
Clarksville, TN – The past few days have been absolutely nuts. For those of you who haven't heard, my husband (Kenny York) is spending two weeks as a homeless man in order to give a voice and face to an invisible population: the homeless of Clarksville, TN.
Back in May, when he told me of his plan, I was a little rattled—but not surprised. This is who he is, and I made up my mind before I married him that I wasn't going to squelch the part of him that's not happy unless he's in the middle of the fray.
«Read the rest of this article»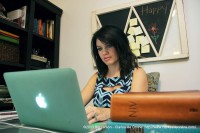 Clarksville, TN – When I say life is hard sometimes it's so you will know that nobody's life is perfect and so that you will pray for me as (perhaps) I have prayed for you (maybe without even mentioning it to you).
But I don't deny that I am blessed. Here are a few things I am thankful for right now: My 13 year old for taking up for his brother this week, my 10 year old for being intentional about reading the Bible (he decided to study Mark this week), the time and money to workout (my reprieve!), and my husband who loves me when I am mean, critical and (feeling) unlovable.
«Read the rest of this article»