Topic: Ephesians
Clarksville, TN – It's finally here: opening weekend for Fifty Shades of Grey, "the hotly anticipated film adaptation of the bestselling book that has become a global phenomenon" (Fandango).
I confess that I didn't want to write this post, but as opening weekend crept closer and closer, it became more and more obvious that a lot of the folks who will be standing in line to see this film are Christians. And I can't keep silent about that. Therefore, this post is for believers (and not just women; according to MovieTickets.com, 80 percent of Valentine's Day tickets are being purchased by couples).
«Read the rest of this article»
An exercise in homelessness.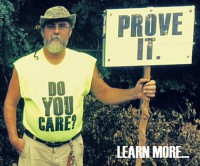 Clarksville, TN – Extra extra, read all about it!
Everybody's talking about it: there was a couple standing in front of the mall with signs today; people were stopping to give them water, food, and even money—can you believe it? One lady even stopped to take their picture.
And then about 4:00pm this afternoon, they gathered all their stuff, put it into a black car, and drove away. But wait—that's not all—someone also saw them at a nearby grocery store buying sushi, can you believe it?
«Read the rest of this article»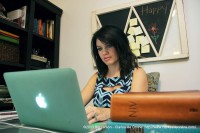 Clarksville, TN – When I say life is hard sometimes it's so you will know that nobody's life is perfect and so that you will pray for me as (perhaps) I have prayed for you (maybe without even mentioning it to you).
But I don't deny that I am blessed. Here are a few things I am thankful for right now: My 13 year old for taking up for his brother this week, my 10 year old for being intentional about reading the Bible (he decided to study Mark this week), the time and money to workout (my reprieve!), and my husband who loves me when I am mean, critical and (feeling) unlovable.
«Read the rest of this article»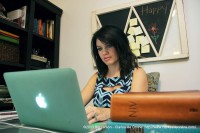 Clarksville, TN – With Valentine's Day approaching, you might be wondering what to give to the love of your life.
Flowers are great; chocolate is better; and diamonds…well, they speak for themselves. But what is even more important than proving to the world that all is good in your marriage by outward public displays, is the day-to-day ways you love your other half.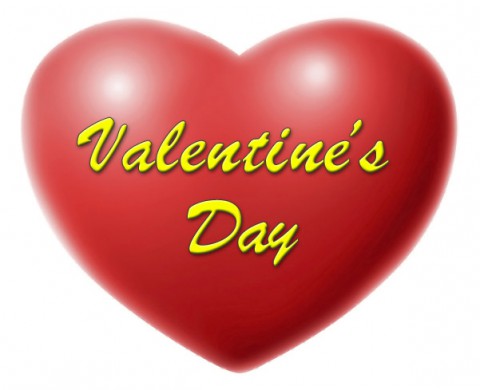 «Read the rest of this article»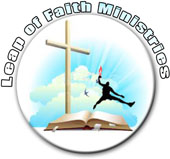 Clarksville, TN – If I gave you 10 cents as a free gift you probably wouldn't get excited. One would probably throw it away or laugh. Then if I gave you another 10 cents you may shake your head and probably disregard the gift still at a loss trying to figure out what I'm trying to prove.
If instead of a dime, I offer you $1,000 bill, I'm sure you'd get excited right away. And if I gave you another one you will stare at me in amazement as you begin to realize just how fortunate you are. You may cry for joy and probably tell someone right way about the wonderful gift you've received. What good news to share with others! As long as you live, you'll want to talk about it. «Read the rest of this article»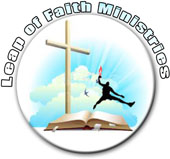 Clarksville, TN – Do you think it would be easier to be perfect if you weren't surrounded by difficult people? Think about it though, why are people the way they are?
We often quote a verse that says, "My God shall supply all my needs according to His riches in glory by Christ Jesus." (Philippians 4:19 NKJV) Did you ever stop to think that God also supplies the people with whom you need to live with? «Read the rest of this article»
It was February 9th, 2011, 4:30pm when the phone rang at the Simpson house.   The call was from a Florida area code.

Suzanne didn't answer it thinking it was a telemarketer.  When the answering machine picked up,

the woman's voice said they had a heart for her, and she needed to call them back.

Suzanne raced to pick up the phone, but it was too late.

She dialed the number back, and the woman asked Suzanne if she was going to accept the heart.  She said, "yes."  The woman told Suzanne that she needed to be at Vanderbilt by 6:00am the next morning.

That didn't sound right.  Something didn't add up.  David and Suzanne had been warned about "scams" involving transplant patients, and they weren't sure that this call was the real thing.
«Read the rest of this article»