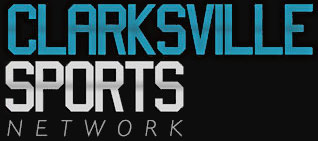 Clarksville, TN – As the Clarksville City Amateur get underway July 19th several familiar names, as well as a few younger junior golfers, with be vying for the tournament title in what could be the most wide-open field in resent memory.
The City Am is the only 54-hole tournament on the Clarksville Golf Association's schedule and will begin 8:00am July 19th with the opening round being played at the Clarksville Country Club, followed by a July 20th round at Cole Park Golf Course and conclude on July 21st at Swan Lake Golf Course.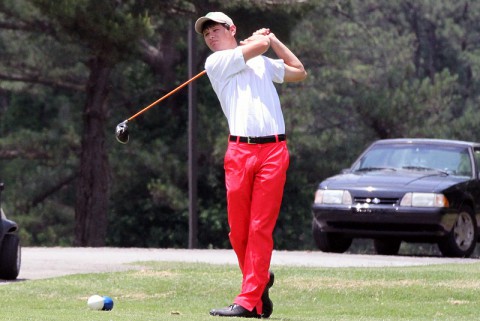 Despite not having a win this year, Brian Balthrop (9:50am tee time) has been a threat in every event this summer having finished in third-place at the Wendy's, Commanding General's and Bud Light Two-Man Tournaments.
Graham Sleigh (8:20am), Jamie Webb (10:30am), Justin Burney (10:40am) are among others in the field that have had top four or better finishes in tournaments this season.
But of all the foursomes paired for the first two rounds, the 9:10am, grouping of Greg and Cleve Guinn, Tyler Guy and Payton Williams may have the most momentum with Clev Guinn and Guy coming off a win at the Bud 2-Man Scramble, while Williams was on the second-place team.
The senior Guinn, Greg, won the senior division of the Wendy's, while finishing second at the Commanding General's and fifth at the Bud 2-Man.
Hunter Richardson (8:40am) may be the leading junior golfer in the tournament field, having won the Hank Miles Junior City Am title, while finishing runner-up at the Wendy's.
The tournament's July 21st final-round tee times will be reassigned after the finish of the July 20th second round.
The Clarksville City Amateur is the next to last Mann Smith & Cummings Tournament of Champions point event, with the September 14th and 15th Mayor's Golf Classic wrapping up the qualifying schedule before the September 21st and 22nd Champions Tournament.
Clarksville Golf Association City Amateur Golf Championship Tee Times are as follows:
8:00am-Marcus Sartain, Weston Sartain, Mike Wilkins
8:10am-Clem Nadeau, Tom Nadeau, Dustin Smith, Eric Jinette
8:20am-Tommy Shearon, Jeff Whitlow, Tim Jarrett, Graham Sleigh
8:30am-David Sheron, Gerry Riley, Jim Mashburn, Danny Morefield
8:40am-Colin Welker, Dustin Hill, John Romero, Hunter Richardson
8:50am-Bobby Morrison, Tom Bradley, Earl Hayes, John Miraglia
9:00am-Starters Time
9:10am-Greg Guinn, Cleve Guinn, Tyler Guy, Payton Williams
9:20am-Vernon Greene, Cory Morris, Tyler Britt, Tavis hanley
9:30am-Perry Scachetti, Doug Golden, Sunny Mitchell, Ron Eldridge
9:40am-Bobby Yingling, JT Ferrell, Bruce Chim, Jonathan Shuskey
9:50am-Brian Balthrop, Dennis Kolb, Jammie Holland, Christian Moore
10:00am-Starters Time
10:10am-Todd Morris, Rick Richardson, Todd Greene, Chuck Wallace
10:20am-Ted Crozier Jr, Patrick Manning, Mark Black, Roger Gardner
10:30am-Mike Welker, Steve Blackwell, Corey Cornell, Jamie Webb
10:40am-Justin Burney, Daniel Baggett, Haskell Fink, Daniel Tenholder