High School and Amateur/Professional Exhibits go on display Friday, September 6th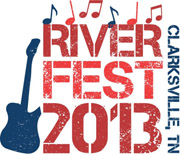 Clarksville, TN – One of the highlights of Clarksville's Riverfest every year is the Tour d'Art exhibits that feature the artistic talents from the Clarksville-Montgomery County area.
There are three divisions; the Senior (Downtown Artists Co-op), the High School (Customs House Museum) and the Amateur and Professional Divisions (Smith-Trahern Mansion). The Senior exhibits go on display Thursday from 12:00pm until 8:00pm.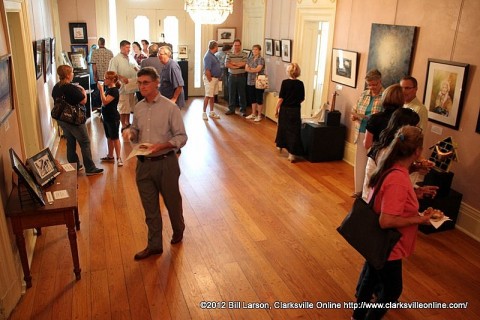 Artists of all ages were encouraged to enter their art in the Riverfest Tour d'Art exhibit that is featured at various locations in downtown Clarksville then judged for a chance to win cash and prizes!
Art Juror Dane Carder, from Nashville Tennessee will choose winners from each division.
Divisions
The Tour d'Art art exhibit features three divisions:
High School
Amateur/Professional
Senior
Art Exhibits

High School
September 6th from 10:00am to 6:00pm and 7th from 10:00am to 5:00pm at the Customs House Museum
Amateur/Professional
September 6th from 10:00am to 8:00pm and September 7th from 10:00am to 5:00pm at the Smith-Trahern Mansion
Senior
September 5th from noon to 8:00pm, September 6th & 7th from noon to 5:00pm at the Downtown Artists Co-Op
Art Juror – Dane Carder
Dane Carder was born (1972), raised, and still lives in Nashville, in the deep end of the pool of our nation's history. After several attempts at attaining an art degree, he opted for a long course of self-taught study in a studio at Chestnut Square. For nearly twenty years, he has been steadfast in his pursuit to create meaningful Work.
Dane has exhibited in a variety of art spaces and galleries, and for five years he has curated other artists' shows at threesquared, a gallery within his studio. For the last seven years, he has utilized Civil War images in a universal, symbolic expression of life's ironic concoction of tragedy and beauty, of despair and hope.