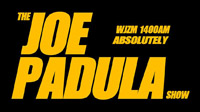 Clarksville, TN – On Tuesday, September 3rd 2013, The Joe Padula Show debuted on Clarksville's Radio WJZM 1400am. For his first guest, host Joe Padula interviewed Nashville recording artist Johnny T.
Known for his incredible stage presence, Johnny T has a no-fear attitude behind his rocking lyrics. Whether it's about being a bad boy in "Outlaws," or loving a woman's sexy antics in "When She Drinks", Johnny T speak his mind through his lyrics.
He has emerged as one of the most dynamic, creative, and exciting artists to hit the Nashville country music scene in a long time.
Johnny T's new single, "Do It Like This," will drop Tuesday, September 17th. The track will be available for download on iTunes and will be aired on Sirius XM channel, The Highway.
Make sure to catch Johnny T Saturday, September 7th at Clarksville's Riverfest. He will be performing on the Gateway Realty Stage at 9:30pm. For more information about Johnny T, visit his website at www.johnnyt.net .
The Joe Padula Show can be heard afternoons at WJZM 1400am on Tuesdays, Wednesdays and Fridays from 3:00pm-6:00pm. The show can also be listened to live at www.wjzm.com .
On the show, Padula will discus the topics of the day, regional news, national news, world news as well as pop culture and sports. His guests include celebrities, officials, service members and stand outs. His interviews are unscripted, witty and on the edge.
So tune in, call in and hold on tight for the ride known as the Joe Padula Show, absolutely.
For more information about the Joe Padula Show, visit www.wjzm.com as well as the show's facebook page at www.facebook.com/theJoePadulashow