Austin Peay Lady Govs (0-1, 0-0 OVC) at Southern Illinois (0-1, 0-0 MVC)
6:05pm (CT) | Tuesday, November 11th, 2013 | Carbondale, IL | SIU Arena (8,339)
Series: Series tied, 2-2 (SIU leads, 2-0 in Carbondale) | Streak: APSU, one win

Clarksville, TN – Austin Peay women's basketball team continues its season-opening road trip with a 6:05pm, Tuesday contest against Southern Illinois in SIU Arena at Carbondale, IL.
«Read the rest of this article»
Clarksville, TN – On November 12th, 2013 members of Clarksville Fire Rescue and the Clarksville Gas and Water Department will present a check to the Susan G. Komen Foundation.
October is designated as National Breast Cancer Awareness month and this contribution is a result of fundraising activities that took place through October. «Read the rest of this article»

Clarksville, TN – Austin Peay State University's volleyball team begins the regular season's final week with a 7:00pm, Tuesday contest at Murray State.
Austin Peay (11-20, 8-6 OVC) has struggled during the past three weeks, posting a 2-5 mark during that span.
«Read the rest of this article»

Clarksville, TN – On November 8th, 2013 at 5:01pm, the Clarksville Police Department responded to a crash at Warfield Boulevard (SR-374).
Ashley Seus, 24 years old, the driver of the 2008 Ford Focus, suddenly applied her breaks. Elizabeth Graves, 26 years old, the driver of the 1998 Ford Explorer, who was driving behind Ms. Seus, states that she attempted to swerve to the right to avoid colliding with Ms. Seus, but ended up striking Ms. Seus' vehicle on the rear passenger side. «Read the rest of this article»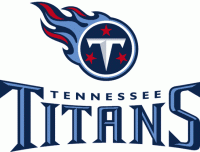 Nashville, TN – The Tennessee Titans (4-5) announced this afternoon that quarterback Jake Locker will miss the remainder of the season with a Lisfranc injury to his right foot.
Locker was injured in the second quarter of the game against Jacksonville Sunday. The injury occurred when Jaguars linebacker Russell Allen hit Locker at the end of a eight yard run. Locker limped off the field after the next play and went to the locker room for x-rays.
«Read the rest of this article»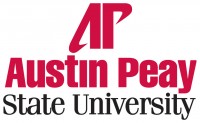 Clarksville, TN – Sue Freeman Culverhouse, staff writer for Clarksvilleonline.com, has just released her new book, Tennessee Literary Luminaries: From Cormac McCarthy to Robert Penn Warren (The History Press, Charleston, SC, 2013).
Already receiving rave reviews, Tennessee Literary Luminaries encompasses the biographies of 11 Tennessee authors: Robert Penn Warren, Alex Haley, Cormac McCarthy, William Gay, Peter Taylor, Eleanor Ross Taylor, Alice Randall, A. Scott Pearson, Bud Willis, Amy Greene and Marshall Chapman.
«Read the rest of this article»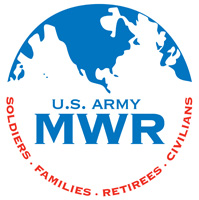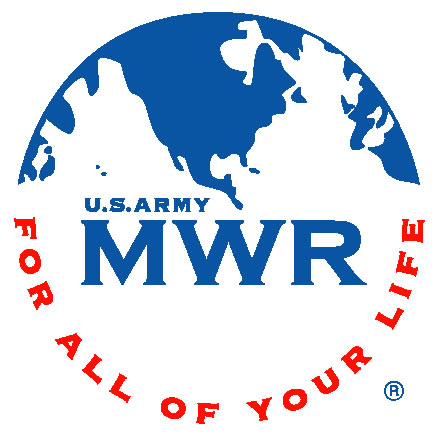 Fort Campbell, KY – Bring the Family to D.W. Recreation Center on November 24th at 2:00pm for a relaxing Sunday afternoon activity.
D.W. Rec will supply each Family with one free Gingerbread House Kit to assemble and decorate. Extra candy will be provided so everyone can make a unique gingerbread house creation. There is no charge for this activity.
Deadline to register is November 20th. «Read the rest of this article»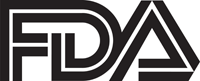 Silver Spring, MD – More than decade ago, a sea change began in the American diet, with consumers starting to avoid foods with trans fat and companies responding by reducing the amount of trans fat in their products.
This evolution began when FDA first proposed in 1999 that manufacturers be required to declare the amount of trans fat on Nutrition Facts labels because of public health concerns. That requirement became effective in 2006.
«Read the rest of this article»
Nashville, TN – Typhoon Haiyan swept across the central Philippines on Friday leaving a trail of massive destruction in its wake. With sustained winds reported at over 145 miles per hour, and significantly stronger gusts, Haiyan was the second category 5 typhoon to strike the Philippines this year.
The typhoon affected 4.3 million people across 36 provinces. Philippine Red Cross volunteers throughout the region are reporting significant damage and a growing death toll, while the full extent of the devastation continues to unfold. Currently, 1,200 evacuation centers are housing more than 330,000 people left homeless by the storm.
«Read the rest of this article»
Washington, D.C. – World War I – known at the time as "The Great War" – officially ended when the Treaty of Versailles was signed on June 28th, 1919, in the Palace of Versailles outside the town of Versailles, France.
However, fighting ceased seven months earlier when an armistice, or temporary cessation of hostilities, between the Allied nations and Germany went into effect on the eleventh hour of the eleventh day of the eleventh month. For that reason, November 11th, 1918, is generally regarded as the end of "the war to end all wars."
«Read the rest of this article»