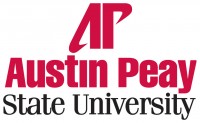 Clarksville, TN – Sue Freeman Culverhouse, staff writer for Clarksvilleonline.com, has just released her new book, Tennessee Literary Luminaries: From Cormac McCarthy to Robert Penn Warren (The History Press, Charleston, SC, 2013).
Already receiving rave reviews, Tennessee Literary Luminaries encompasses the biographies of 11 Tennessee authors: Robert Penn Warren, Alex Haley, Cormac McCarthy, William Gay, Peter Taylor, Eleanor Ross Taylor, Alice Randall, A. Scott Pearson, Bud Willis, Amy Greene and Marshall Chapman.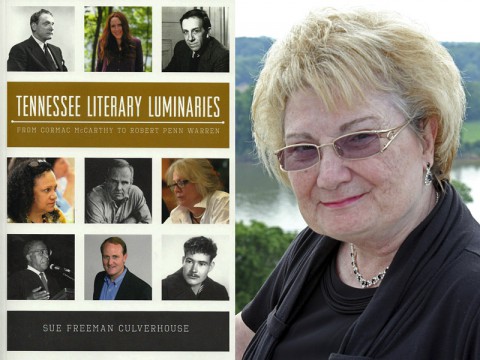 "I'm extremely tired of people outside Tennessee thinking all of us in this state wear overalls with no shirt, go barefooted, have a six-shooter strapped on, and live on road kill!" Culverhouse adamantly insists. "The authors I have written about are only a few of the Tennessee writers who have made great contributions to literature and can inspire our youth to greater heights."
Tennessee Literary Luminaries has great potential not only for good reading but as a text for high school and college English, Southern literary and American literature classes.
"People like Robert Penn Warren whose dreams of studying at the U. S. Naval Academy were ended when he was blinded through an accident, yet he became a celebrated writer after attending Vanderbilt University and later becoming the only person to win three Pulitzer Prizes, can serve as inspiration for young Tennesseans," Culverhouse explains. "His first Pulitzer was awarded for All the King's Men, based on the life of Huey Long."
"Bud Willis, a former Clarksville stockbroker, was one of nine children reared by their mother alone from the time the youngest was two weeks old, yet he served as a Huey helicopter pilot in Vietnam with 62 medals, is another hero that our children need to know about," Culverhouse explains. "Bud has written two books, Bloodroot, the story of his family's struggles and the courage of his mother, and Marble Mountain, the coming of age novel about his experiences during the war. Bud's appearance on the Today show was the result of his rescue of a young Marine who had incredibly severe wounds, yet the message sent to the pilot was 'Thanks for the ride.' Bud's Marble Mountain sales go to the Wounded Warrior Project ."
Sue Freeman Culverhouse will sign books at the Morgan University Center at Austin Peay State University on Tuesday, November 12th, from 11:00am to noon and at the Felix G. Woodward Library at APSU that same day from 1:00pm to 2:30pm. The book is $20.00 and also makes great Christmas gifts.