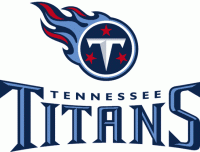 Nashville, TN – The Tennessee Titans (4-5) announced this afternoon that quarterback Jake Locker will miss the remainder of the season with a Lisfranc injury to his right foot.
Locker was injured in the second quarter of the game against Jacksonville Sunday. The injury occurred when Jaguars linebacker Russell Allen hit Locker at the end of a eight yard run. Locker limped off the field after the next play and went to the locker room for x-rays.
"I don't really know. I don't know exactly how it happened, just when I got up, I could feel it," said Locker.
Backup quarterback Ryan Fitzpatrick replaced Locker Sunday and completed 22-of-33 passes for 264 yards and two touchdowns. It was turnovers that led to the 29-27 loss to the Jags. It was a missed opportunity to gain a game on the AFC South leading Indianapolis Colts (6-3) who got thumped by the St. Louis Rams 38-8.
The Titans have a short week to get ready as they host the Colts on Thursday night. Kickoff is at 7:25pm CT.