APSU Sports Information

Florence, SC – After a nearly intolerable winter that has seen it get little course time, Austin Peay State University men's golf team will tee off the 2014 Spring season when it participates in the Ninth Annual Wexford Plantation Intercollegiate Tournament, Monday and Tuesday, on Hilton Head Island.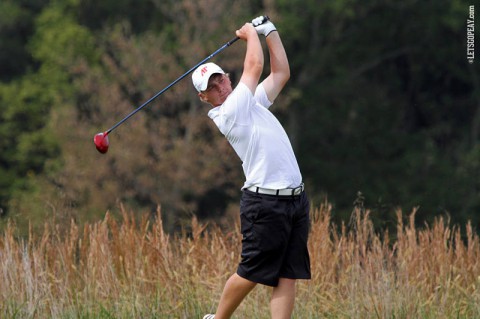 The tournament will consist of 36 holes Monday and 18 holes more Tuesday.  Both days will begin with 8:30am shotgun starts at the Wexford Plantation course, which measures 6,828 yards and is a par 72 layout with a slope rating of 74.2.
This will be the Governors first appearance in the event.
In addition to the Govs, this year's 17-team field includes host Francis Marion, Campbell, Charleston Southern, Cleveland State, Dayton, DePaul , Elon, High Point,  Ohio, Presbyterian, Radford, Richmond, USC Aiken, Virginia Commonwealth, Wofford and William & Mary. VCU (70), the Govs (84) and Presbyterian (89) are all rated in the Top 100 of Golf Stat rankings.
"I know the guys are ready to compete even though Mother Nature has been tough on golf practice early on this semester," APSU coach Kirk Kayden said.  "Wexford Plantation is a great venue to start our spring season and we are looking forward to playing this quality event."
Weather forced Kayden to forego qualifying for the opening event. As a result, he will go with the lineup that he used greatly during the fall, led by a pair of All-Ohio Valley Conference seniors in Anthony Bradley and Marco Iten. Another senior Trey Tarpley also will compete along with a pair of sophomores, Chris Baker and Austin Kramer.
That lineup figures to fit the shorter but challenging course, which was rebuilt under the eye of the Arnold Palmer Design Co., in 2011
"Length off the tee will not be an issue this week as the course is 6,914 from the tips," Kayden said. "It will be a matter of who can chip and putt the ball well."
The Governors are the defending OVC champs and gained a program-best seventh-place tie in the NCAA Tempe Regional in May. In the fall, the Govs played in five tournaments and gained Top 5 finishes in each, including first place at the (Cincinnati) Bearcat Invitational. The Governors, in fact, have recorded 18 straight Top 5 finishes, a fact not lost on his Governors squad.
"I like the motivation of our team early on in this semester," Kayden said.