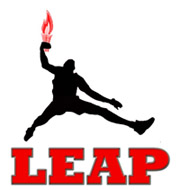 Clarksville, TN – The LEAP Organization and West Creek High School Lady Coyotes invite the community to attend this Charity 3 on 3 Basketball Tournament Saturday, March 15th at 10:00am.
This full day of exciting hardwood action is both recreational and competitive as team's battle on the court for trophies, prizes, and bragging rights. LEAP will also be awarding ten $500.00 scholarships to the high school seniors that won the LEAP 7 Points Quest Scholarship Essay Contest at this event.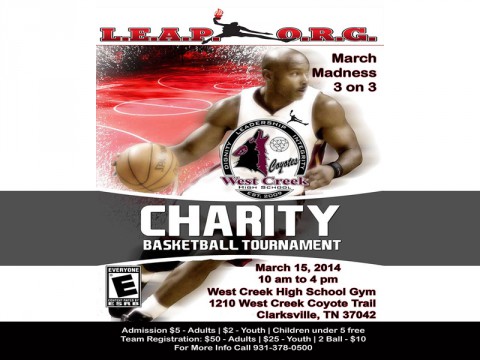 The real drive at the Charity Tournament is not the basketball itself, but rather to help the LEAP serve the needs of children who are living in our community.
The LEAP Organization is a 501(c)(3) non-profit organization that provides holistic mentoring, case management, counseling, career development, and community service learning opportunities for youth. L.E.A.P, which stands for Leadership, Enlightenment, Academic Achievement, and Perseverance, also teaches its members about Outreach, Responsibility, and Growth.
The event will take place at West Creek High School located at 1210 West Creek Coyote Trail. Admission is $5.00 for adults, $2.00 for students, and children under 5 are free.
For more information about this event or to sponsor a team of youth to compete, please visit the website or call 931.378.0500.