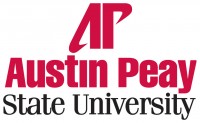 Clarksville, TN – Austin Peay State University was awarded a $100,000 grant earlier this week to expand and enhance its innovative My Future system. The system, unveiled in 2012, uses predictive analytics to help students pick majors in fields where they will likely find academic success.
The grant was awarded through EDUCAUSE's Next Generation Learning Challenges (NGLC) initiative. EDUCAUSE is a nonprofit association that supports the role of information technology in higher education.
The NGLC is a collaborative, multi-year initiative focused on identifying and scaling technology-enabled approaches to dramatically improve college readiness and completion, especially for low-income young adults.
Last July, a team of APSU administrators spent a couple of days in Seattle, Washington, to work with the NGLC program. Only seven institutions nationwide were invited to attend.
"Using the principles they learned—specifically the practice of seeking inspiration from comparable situations—the teams either created entirely new plans or refined existing ones," Holly E. Morris, with EDUCAUSE, said. "Knowing that students who adhere to a selected major are more likely to continue studies – and ultimately, to graduate – Austin Peay's Incubator project expands its use of the existing My Future tool to support students in thoughtfully choosing a major that will be a good fit. Using predictive analytics, APSU can empower students with information to guide their choice of majors to align with their academic strengths."
Since several items must be weighed when choosing a major, My Future provides a new source of information for students to discuss with advisors and department faculty as they choose the right degree path for them.
The APSU team that participated in the NGLC program consisted of President Tim Hall; Jaime Taylor, interim provost and vice president of academic affairs; Mitch Robinson, vice president of finance and administration; Greg Singleton, associate vice president of student affairs and dean of students; Austin Siders, ERP systems administrator; Chad Brooks, faculty senate president and associate professor of biology; and Loretta Griffy, director of the Center for Teaching and Learning and professor of mathematics.
For more information on My Future, visit http://www.apsu.edu/academic-affairs/degree-compass-and-my-future.
For additional information on this grant, contact Griffy at .