Topic: APSU Center for Teaching and Learning

Clarksville, TN – On Thursday, April 13th, 2017 more than 100 Austin Peay State University freshman students were inducted into the Alpha Lambda Delta (ALD) National Honor Society.
"This is the largest crowd I have seen at an induction in over a decade,"Dr. Steven Ryan, professor of languages and literature and ALD faculty advisor, said.
«Read the rest of this article»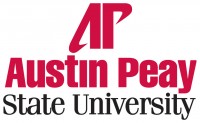 Clarksville, TN – A life of learning is at the heart of Austin Peay State University's mission. With that goal, APSU recently joined the Coalition of Adult Learning Focused Institutions (ALFI).
ALFI institutions seek to advance programs and promote services for adult students. To do that, they observe their adult degree programs and share "best practices."
«Read the rest of this article»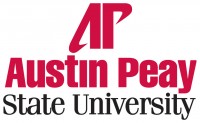 Clarksville, TN – Austin Peay State University was awarded a $100,000 grant earlier this week to expand and enhance its innovative My Future system. The system, unveiled in 2012, uses predictive analytics to help students pick majors in fields where they will likely find academic success.
The grant was awarded through EDUCAUSE's Next Generation Learning Challenges (NGLC) initiative. EDUCAUSE is a nonprofit association that supports the role of information technology in higher education. «Read the rest of this article»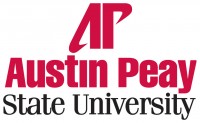 Clarksville, TN – APSU's chief academic official, Dr. Tristan Denley who currently serves as Provost, has informed the campus community that he has accepted a position with the Tennessee Board of Regents (TBR) as Vice Chancellor for Academic Affairs, pending an official vote by the TBR.
Tentative plans are for Denley to begin in his new role with TBR in August.
«Read the rest of this article»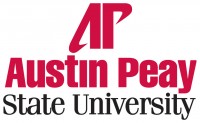 Clarksville, TN – A group of seven Austin Peay State University faculty members recently completed a new program at the school aimed at promoting excellence in teaching.
The APSU Office of Academic Affairs, the Title III Center for Teaching and Learning and the APSU Center for Extended and Distance Education recently co-sponsored the Faculty Teaching Program, which solicited a diverse group of top applicants from throughout APSU's different colleges and academic departments.
«Read the rest of this article»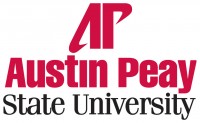 Clarksville, TN – The effects of an intended audience on students' critical thinking skills in writing assignments will be the topic of the next Provost Lecture Series at Austin Peay State University.
Dr. Gray Kane, faculty development analyst in APSU's Center for Teaching and Learning, will present "Intended Audience and Critical Thinking Skills" at 3:00pm, Thursday, September 27th in the Morgan University Center, Room 303.
All sessions of the Provost Lecture Series are free and open to the public. «Read the rest of this article»