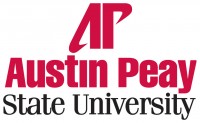 Clarksville, TN – APSU's chief academic official, Dr. Tristan Denley who currently serves as Provost, has informed the campus community that he has accepted a position with the Tennessee Board of Regents (TBR) as Vice Chancellor for Academic Affairs, pending an official vote by the TBR.
Tentative plans are for Denley to begin in his new role with TBR in August.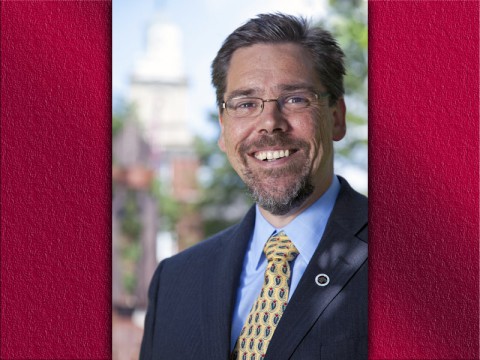 Denley's role as Provost has been a transformative one for the University, through his efforts to improve both faculty and student academic experiences, and his ability to develop and implement the use of technology, keeping students on track towards graduation.
Since his arrival at APSU, Denley has led efforts to increase faculty success through his Summer Research Program, which provides faculty support to conduct research during the summer. The research is presented at the Provost Lecture Series, a series of weekly lectures offered throughout the Fall and Spring semesters.
Denley also played a key role in the development of the Center for Teaching and Learning, which now offers a series of Faculty Leadership Programs. The Faculty Leadership Program is a series of programs that teaches selected faculty to learn about resources, campus groups, organizations, administrative responsibilities and other topics that help faculty become knowledgeable leaders of the University.
Similarly, Denley led the concept to establish an Honors Commons for students in the President's Emerging Leaders Program (PELP) and the Honors Program, providing a space on campus to enhance study, learning and engagement among APSU's top students. Denley also played an integral role in encouraging and assisting both faculty and students to pursue Goldwater Scholarships, successfully landing an unprecedented four scholarships during the last two academic years.
The Goldwater Scholarship is a highly competitive national scholarship offered by the Barry Goldwater Scholarship and Excellence in Education Foundation, which awards scholarships annually to students in science, technology, engineering and mathematics (STEM) areas, who intend to pursue careers in STEM fields.
With a Ph.D. in Mathematics from the University of Cambridge, England, and an extensive background in computers and programming, Denley has been the driving force behind the development of two tools using predictive analytics during his time at APSU that have garnered national attention — Degree Compass and My Future.
Degree Compass is a course recommendation system that pulls academic data for each student and suggests other courses applicable to their major while also predicting how well they might perform in the course, helping students stay on track towards graduation and avoiding courses they don't need.
My Future provides individualized recommendations about the majors which are the best academic fit, while also linking those majors to career paths that follow from that major, together with links to Department of Labor statistics about those careers. Denley's work in creating those tools was recognized with an award from Educause and the Bill and Melinda Gates Foundation.
Denley has been recognized during his leadership at Austin Peay by Tennessee Governor Bill Haslam, the IMS Global Learning Consortium, The Tennessee Board of Regents, the National Center for Academic Transformation and has been published in the New York Times, Chronicle of Higher Education, Public Purpose Magazine, Inside Higher Ed and Complete College America. Additionally, he has been invited to present at 39 events, published two books and more than 15 papers during his career.
For more information or to request Denley's curriculum vitae, please contact Bill Persinger, Executive Director, Public Relations and Marketing, at 931.221.7459 or email him at .