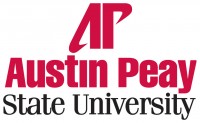 Clarksville, TN – A group of seven Austin Peay State University faculty members recently completed a new program at the school aimed at promoting excellence in teaching.
The APSU Office of Academic Affairs, the Title III Center for Teaching and Learning and the APSU Center for Extended and Distance Education recently co-sponsored the Faculty Teaching Program, which solicited a diverse group of top applicants from throughout APSU's different colleges and academic departments.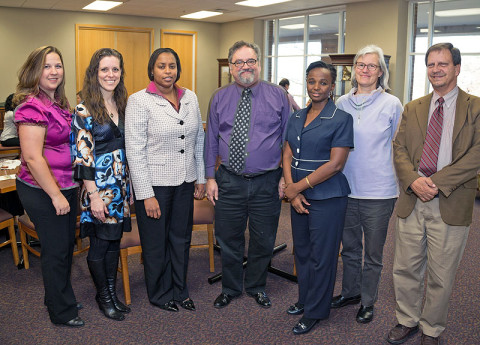 The seven participating faculty members met every Tuesday throughout the fall semester for 3.5 hours to discuss issues such as classroom management, classroom technology, creating effective group activities and preventing academic dishonesty.
"We addressed one topic a week, and then at the end of the semester, each faculty member presented on a teaching topic of their own choice," Dr. Gray Kane, faculty development analyst with the APSU Center for Teaching and Learning, said.
The program allowed participants to present what they'd learned to their colleagues, which could ultimately result in better teaching and classroom practices at APSU. Kane also said it was important for participants to pick a topic of research that truly interested them.
"The more that people are interested in what they're researching and doing these types of presentations and reflecting on their teaching, the more likely they're going to talk about it with their peers in the hallways," he said.
This year's participants and their presentations include:
"The Exciting Mathematics Classroom," by Dr. Folashade Agusto, assistant professor of mathematics.
"Adapting Effective Classroom-Teaching Strategies to Online Teaching," by Dr. Emily Crane, assistant professor of music.
"Body-Mind Connections: An Exploratory Workshop on the Role of the Body in Classroom Learning," by Dr. Jill Eichhorn, associate professor of languages and literature.
"Promoting Student Engagement in the Classroom," by Dr. Christine Mathenge, associate professor of geosciences.
"Exploring Classroom Assessment Strategies," by Dr. Karen Meisch, associate professor of biology.
"Motivating Millennial Students with Online Quizzes," by Dr. Tom O'Connor, associate professor of public management and criminal justice.
"Flipping Out with Statistics," by Dr. Stephen Truhon, associate professor of psychology.
All faculty participants said they plan to incorporate some of what they learned in the Faculty Teaching Program into their own teaching strategies. Kane said the Center for Teaching and Learning plans to host the program every other fall.
For more information on the program, visit the Center for Teaching and Learning's website at http://www.apsu.edu/ctl.