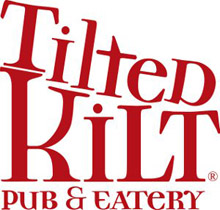 Clarksville, TN – On Friday, May 2nd, 2014, Backroad Brigade will be performing live at The Tilted Kilt Pub & Eatery from 8:00pm until 11:00pm.
Based in the Clarksville area, Backroad Brigade is an American Rock band with influences ranging from the 60's through the 80's Rock, Blues, and Indie Rock. They play tunes ranging from Elvis to AC/DC to Jack White.
Their sound is blended from many elements making them unique and different from anyone around. They are very passionate about writing and performing their own material. They recently released their latest single entitled "
Ghost
".
Lead Vocalist and Bassist Dalton Akins, lead guitarist Matt White and drummer Seth Ely have been performing together since 2011.
Backroad Brigade has performed on the same ticket as Charlie Daniels, Marshall Tucker Band and Blackberry Smoke. Most recently, they headlined in Clarksville's Jammin in the Alley concert series, and played at the 2014 Rivers and Spires Festival.
They perform live at the Tilted Kilt, located at 2790B Wilma Rudolph Boulevard in Clarksville, at 8:00pm on Friday, May 2nd.
For more information, visit them on Facebook, Twitter, Instagram, youtube or their Website.
For more information about The Tilted Kilt, visit www.tiltedkiltclarksville.com or www.facebook.com/tiltedkiltclarksville .