Written by Sgt. Sinthia Rosario
101st Sustainment Brigade, 101st Airborne Division (AA) Public Affairs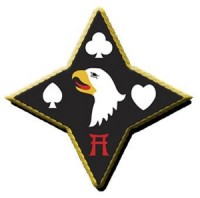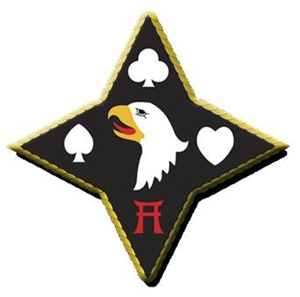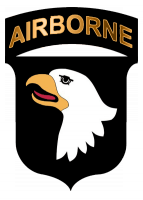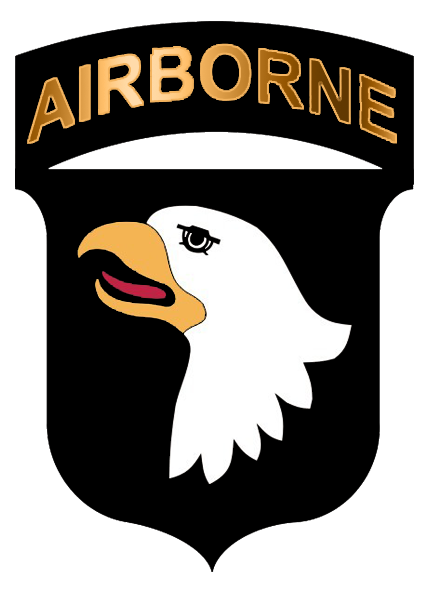 Fort Campbell, KY – The 101st Sustainment Brigade "Lifeliners," 101st Airborne Division (Air Assault) hosted a ceremony to recognize volunteers for their hard work and dedication in support of the brigade May 8th, at Fort Campbell.
The awards covered the period of May 1st, 2013, to May 1st, 2014, and honored the volunteers' contributions, which brought families together, improved morale, created a positive atmosphere for the Lifeliners and enhanced the Fort Campbell community.
In addition to the awardees, many other Soldiers and family members attended the ceremony to show their support for the volunteers because of the importance of their work.
"It's very important to recognize the volunteers because they're the backbone of the Soldiers," said Col. Charles R. Hamilton, commander of the 101st Sustainment Brigade. He continued to explain that the volunteers are part of the Lifeliner team who work just as hard as their Soldiers and the Lifeliner brigade is grateful for their unwavering support.
"Part of keeping them fired up and keeping them motivated is also recognizing them in venues like this. It's a small token that goes a long way and makes them want to continue to serve, because you know they don't get paid to do this. It's all volunteer and they put countless hours of work in service and sacrifice to our Soldiers," added Hamilton.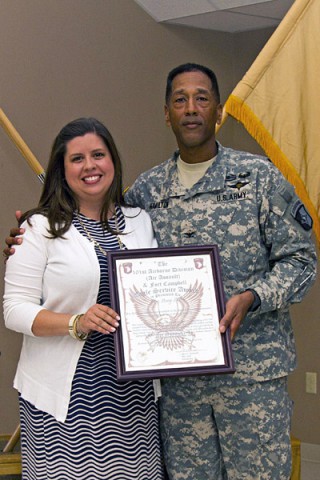 Each volunteer took time out of their busy schedule to donate as much time as possible not because they have to but because they wanted to help others. Each volunteer embodied the Army value of selfless service.
"I really enjoy being a volunteer," said Alfa Price, one of the volunteers recognized during the ceremony. "It's important to me to do my part and that is to help out the best that I can.
"I think having volunteers is very important because it develops friendship, it develops trust and it develops the opportunity to reach out to the families especially when you are deployed," continued Price. "This brings us together and lets the families know that they are not alone."
During the brigade's nine-month long deployment, the volunteers played a vital role to ensure families stayed informed.
One volunteer, Fran H. Bean, emphatically explained, "We had such a system of key callers that kept the families informed by monthly phone calls, which made the deployment go so well."
Family members knew what was going on because of the continued communication from the volunteers. These volunteers were there to answer calls from families if anyone needed to call, if there was a question or a problem, stated Bean. The volunteers simply made the deployment go smoothly.