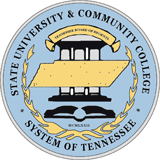 Nashville, TN – The Tennessee Board of Regents (TBR) approved Alisa White as the next president for Austin Peay State University Monday.
White will assume her leadership role on June 30th, following the brief interim presidency of Tristan Denley and the departure of Tim Hall, who led the campus for seven years.
The Board met via telephone at 3:30pm Monday afternoon to consider TBR Chancellor John Morgan's recommendation for White, who has been serving as provost and senior vice president for Academic Affairs at the University of Texas at Tyler.
White was selected after an extensive nationwide search that resulted in four finalists visiting the campus. Her résumé reflects a significant rise through the academic ranks in higher education with more than 25 years of experience.
She has served as a provost at a wide range of institutions; as acting associate vice chancellor for academic affairs, curriculum and instruction; dean; department chair; graduate adviser and faculty member.
Her complete résumé is available at http://tinyurl.com/TBRWhite.
White expressed her honor and excitement in being selected and expressed her eagerness to join the campus.
"Austin Peay has been nationally recognized for student success and experienced tremendous growth under the leadership of President Tim Hall, and it is a privilege to be able to join the campus community that has been again named one of the 'Great Colleges to Work For,'" said White. "It has been exciting to hear from the people who love the university and have invested in its success. I look forward to working with all of you to keep the momentum going, to serve our students, and to positively influence higher education not only in Tennessee, but in our nation."
The TBR is among the nation's largest higher education systems, governing 46 post-secondary educational institutions, including APSU. The TBR system includes six universities, 13 community colleges and 27 colleges of applied technology, providing programs to more than 200,000 students across the state.