Austin Peay State University could see a 5.6 percent Maintenance Fee/Tuition Increase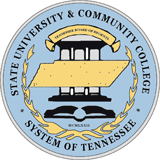 Nashville, TN – The Tennessee Board of Regents Committee on Finance and Business Operations today recommended an increase in tuition and fees at all but one of its institutions this year.
Committee members noted that had the state been in a position to fund the outcomes in the new funding formula, the recommended TBR rate increases would be roughly half of what they approved.
If the Board approves the committee's actions at its quarterly meeting tomorrow, hourly maintenance fees/tuition will increase 5.8 percent at the 13 community colleges across the state, 8.5 percent at the 27 Tennessee Colleges of Applied Technology, and ranging from 0 to 6.9 percent at the six TBR universities. The University of Memphis had requested permission not to increase maintenance fees/tuition.
The committee will forward the proposed rates to the full Board of Regents, which will vote on the recommendations at its quarterly meeting tomorrow, June 20th.
Last fall the Tennessee Higher Education Commission recommended tuition increases between 2 and 4 percent, but those numbers were conditioned upon the state providing funding for the new higher education funding formula that allocates dollars based on a variety of metrics to encourage student success through outcomes, like graduation and retention.
This year state revenues fell below budgeted expectations, resulting in the inability to provide additional funding for higher education institutions' improved outcomes, so static state dollars were reallocated and shifted among institutions. As a result, even institutions with improved outcomes lost money to others that showed greater improvements.
If approved by the Board, students at Middle Tennessee State University will see a 5.3 percent maintenance fee/tuition increase, Austin Peay State University – 5.6 percent, Tennessee State University – 6.0 percent, Tennessee Tech University – 6.2 percent, and East Tennessee State University – 6.9 percent.
The University of Memphis, involved in a strategic budget reduction and enrollment growth initiative, requested not to increase its maintenance fees and tuition, resulting in an expected revenue decline of more than $4 million.
In addition to maintenance fees/tuition, which is charged by the credit hour, all students pay a set of mandatory fees, which are unique to each campus, like athletics fees, student activities fees, health services fees, etc. Mandatory fees were approved in March.
When the increased maintenance fees/tuition are combined with the previously approved mandatory fees, the total proposed price increases for students taking a full course load of 15 credit hours would amount to the following per year:
APSU      $304.00
ETSU       $442.00
MTSU     $348.00
TSU          $450.00
TTU          $634.00
UOM       $307.00
CCs          $198.00
TCATs     $83.00/trimester
Statement from TBR Chancellor John Morgan
"It's unfortunate that once again a higher share of the cost is being shifted to our students. We recognize the burden it places on too many students and families," said TBR Chancellor John Morgan.  "The amount we spend per student is actually less today than it was in 1986, but the source of funding to keep our institutions running has shifted away from state dollars and onto our students.
"We hope that in the coming years our state leaders will find a way to make higher education a funding priority to ensure that institutions that have stepped up to the plate to improve student success and have generated improved outcomes will see their efforts supported and rewarded.
"We're encouraged by Governor Haslam's public support for higher education through the Drive to 55 initiative and efforts like the Tennessee Promise to make higher education more affordable and accessible to more Tennesseans. However, our institutions also need the funding resources to ensure that the students who enter our programs have the greatest opportunities to stay in school and complete their education goals."
How fees are calculated
Maintenance fees are the charges based on credit hours for in-state students. For example, a student pays a flat rate for the first 12 hours of class credits and a discounted rate for any additional hours. Out-of-state students are required to pay tuition in addition to maintenance fees. Mandatory fees vary by institution, fund specified programs, and are paid by all students regardless of the number of hours they take.?
A list of increases for 2014-15 and the new price students will pay is included in the table below:
2014-15 Annual Fee and Tuition Increases for Students Taking 15 Hours*
| | | | | | | |
| --- | --- | --- | --- | --- | --- | --- |
| Institution | Maint./Tuition % increase | Maint./Tuition $ increase | Mandatory Fee increase | $ Increase Combined | TOTAL Price | % Total Price Incrs |
| APSU | 5.6% | $324 | ($20) | $304 | $7,462 | 4.2% |
| ETSU | 6.9% | $432 | $10 | $442 | $7,985 | 5.9% |
| MTSU | 5.3% | $330 | $18 | $348 | $8,188 | 4.4% |
| TSU | 6% | $354 | $96 | $450 | $7,224 | 6.6% |
| TTU | 6.2% | $378 | $256 | $634 | $8,017 | 8.6% |
| UOM | 0 | 0 | $307 | $307 | $8,973 | 3.5% |
| CCs | 5.8% | $198 | – | $198 | $3,927-$4,025 | 5.2-5.3% |
| TCATs | 8.5% | $83/trimester | – | $83 | $1,065 | 8.5% |
*Does not include housing, books, special course fees, etc.
The increased maintenance fees/tuition are needed to fund the portion of the state funding formula that was not provided, inflation cost increases in utilities and operations, and institutional specific initiatives to enhance student success.
In previous years, state funding for higher education declined by about 30 percent. The result was a shift in the cost to educate students, which has not risen, more to the students through tuition and fees, and less from the state.
The Tennessee Board of Regents is among the nation's largest higher education systems, governing 46 post-secondary educational institutions.  The TBR system includes six universities, 13 two-year colleges and 27 colleges of applied technology, providing programs to more than 200,000 students across the state.