Clarksville, TN – "Twins" is the theme in the Customs House Museum's Crouch Gallery this September. Specifically, those created by Ohio artist Leslie Shiels.
Twins can either be monozygotic, "identical", meaning that they develop from one zygote that splits and forms two embryos, or dizygotic, "fraternal", because they develop from two separate eggs. Shiels' animals appear more as portraits within patterns of positive and negative.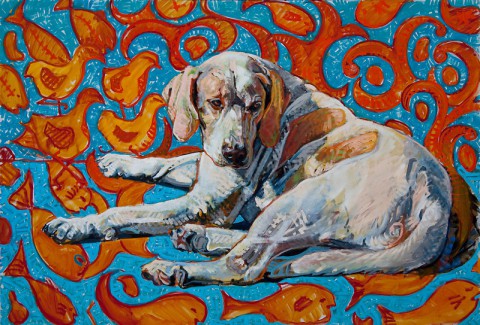 The bright color schemes seem to frame and emphasize Shiels' mirror-image subjects. Along with her signature hounds, the exhibition includes rabbits, turtles, and birds.
Leslie has been painting for most of her life. She earned a BFA from the University in 1974. Leslie's work has been exhibited in galleries and museums throughout the United States and can be found in numerous corporate and private collections.
She first exhibited at the Customs House in their Biennial National Juried Exhibition of 2012. Shiels' paintings have been featured in many publications, including The Artist magazine and her painting titled Kennel Bound can be seen on the set of ABC's hit series "Nashville".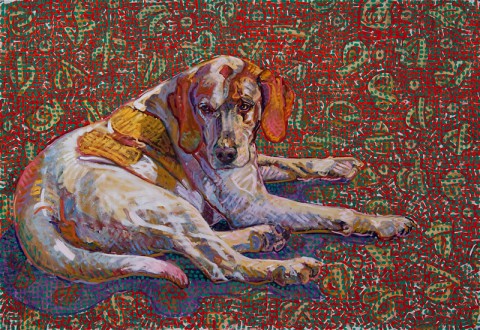 Also on view in September is a collaborative show by Susan Bryant and Billy Renkl. The husband and wife team from Clarksville will showcase new works in their exhibit Even When.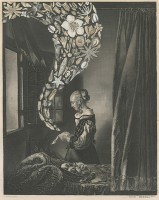 The artists will give a gallery tour on September 17th as part of the museum's monthly Art & Lunch programming. This event is open to the public.
Billy, whose work has been exhibited throughout the South, currently teaches drawing and illustration at Austin Peay State University in Clarksville, Tennessee.
Susan is a Professor of Art at Austin Peay where she has taught photography for the past 30 years. Her personal work includes gelatin silver prints, hand-colored silver prints, digital photographs, and most recently, the 19th century processes of daguerreotypes, and tintypes. She is the recipient of a Tennessee Arts Commission Fellowship.
Both Susan and Billy are both represented by The Cumberland Gallery in Nashville, Tennessee.
For more information on above events contact Terri Jordan, Exhibits Curator, at 931.648.5780 or terri@customshousemuseum.org.
About the Customs House Museum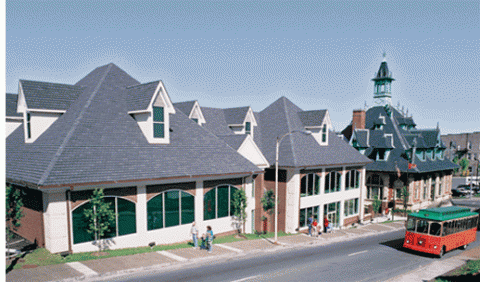 Located in the heart of historic downtown Clarksville, Tennessee, the Customs House Museum and Cultural Center is the State's second largest general museum.
With over 35,000 square feet of the region's best hands-on activities and special events…people of all ages agree – the Customs House Museum is well worth the stop!
The Explorer's Gallery is packed with fun, learning and fantasy in Aunt Alice's Attic, McGregor's Market and kitchen, and of course – the Bubble Cave! Finally, get "all aboard" to see our fantastic model trains. Our volunteer engineers "ride the rails" every Sunday afternoon from 1:00pm to 4:00pm.
Regular museum hours are 10:00am to 5:00pm Tuesday through Saturday, and 1:00pm to 5:00pm on Sundays. Adult admission is $7.00, Senior Citizens and College ID $5.00, Ages 6 to 18 $3.00, and under six years and Museum members are free.
The Customs House Museum is located at 200 South Second Street. For more information, call 931.648.5780 or visit their website at www.customshousemuseum.org