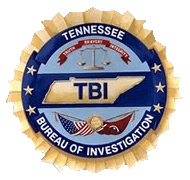 Nashville, TN – The Tennessee Bureau of Investigation has a new addition to the state's Top Ten Most Wanted list, Javon Jolarry Spivey of Nashville, TN.
Spivey is wanted by the Metropolitan Nashville Police Department and the Tennessee Bureau of Investigation on outstanding warrants of first degree murder, attempted first-degree murder and especially aggravated robbery in connection with a home invasion and shooting death that occurred in Antioch, TN on August 30th, 2014.

Spivey is accused of killing a 48-year old man and wounding his 70-year old mother.
Spivey also has outstanding warrants for two counts of aggravated robbery and one count of especially aggravated kidnapping for an August 28th, 2014 armed robbery at the Mapco at 2301 Murfreesboro Pike in Nashville.
Spivey, 25, has a last known address on Doubletree Lane in Nashville. He is African American with black hair and brown eyes. He is approximately 6 feet tall and weighs about 170 pounds.  He has a "Mississippi" scroll tattoo on his abdomen.
Spivey has a history of assault and is believed to be armed. Anyone with information on the whereabouts of Spivey is urged to call TBI at 1.800.TBI.FIND (1.800.824.3463). There is a $1,000 reward for information leading to his arrest.