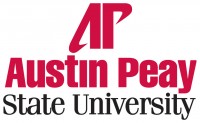 Clarksville, TN – The Austin Peay State University Department of Art and the APSU Center of Excellence for the Creative Arts are excited to present an exhibition of rare German photographs this fall to mark the centennial of the start of World War 1.
German soldier Fritz Einstein took the photographs on three separate fronts during the war. The photos were discovered and extensively restored by Einstein's son and Nashville resident Frank Einstein.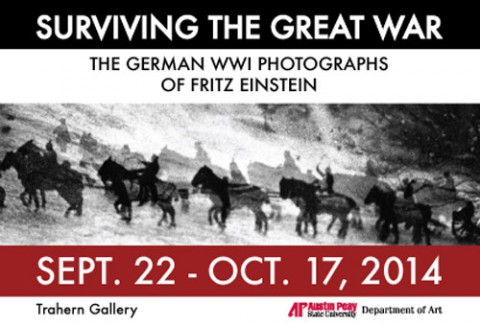 The exhibit will run from September 22nd to October 17th in the Trahern Gallery, 380 Eighth Street, in Clarksville.
More than 50 photos have been curated from a collection of nearly 400 and will be exhibited at APSU. Together, these images give witness to the continuity of humanity in the face of war.
These important photographs chronicle the everyday lives of German soldiers in the Eastern, Romanian and Western fronts from 1914 – 1918. Einstein discovered the photos after his father's death, and he went on to spend hundreds of hours restoring the old pictures.
"Growing up in a Quaker family I didn't think of my father as a soldier—although I knew that he had fought in the First World War," Frank Einstein said. "I remember as a child looking through his wartime photographs, but I don't remember ever talking about them. After my father's death the photographs were scattered. When they resurfaced in the early 2000s the album pages had become detached and had to be carefully reassembled.
"The photographs show the progression of my father's feelings about the war, which is matched by the changing tone of the journals that he kept. The early ones from the Eastern front include many photos of his comrades, while the later photographs from the Western front include many showing the destruction that the war ravaged on the landscape in places like Paschendaele (site of the third battle of Ypres)."
In partnership with Clarksville's First Thursday Artwalk, there will be a reception from 5:00pm-7:00pm on Thursday, October 2nd, in the Trahern Gallery. In coordination with the University hosting the 30th Annual Ohio Valley History Conference (OVHC), the APSU Department of History will present a round-table discussion from 12:30pm-1:45pm on October 17th, in the Trahern Gallery.
This discussion will feature presentations by some of APSU's esteemed history professors who will speak about "The State of Research on World War I." Both events will be open to the public.
For more information on this exhibition, which is free and open to the public, contact Michael Dickins, APSU gallery director, at .