Clarksville, TN – The National Highway Traffic Safety Administration (NHTSA) recognizes Child Passenger Safety Week as September 14th-20th, 2014.
According to the CDC, car seat use reduces the risk for death to infants (aged <1 year) by 71%, and to toddlers (aged 1–4 years) by 54% in passenger vehicles. Further, misuse rates for child restraints nationally are as high as 85%.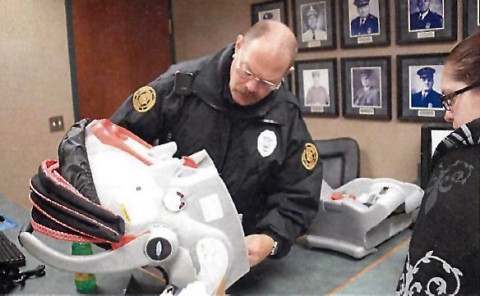 The Clarksville Police Department is committed to keeping all community members safe and for Child Passenger Safety Week, the department will be conducting a free child car seat safety check from 10:00am to 2:00pm Saturday at the New Providence Community Policing Center located at 640 Providence Boulevard.
Officers will check to make sure child car seats are properly installed, and children must, therefore, be present for the check. During each inspection, officers will check for the proper installation of child restraints and help assist parents in the proper installation of their car seats, they will check for any recalls, and advise parents of other safety tips to keep in mind when traveling on the roadway.
The Clarksville Police Department is also recognized by NHTSA as a Child Safety Seat Inspection Station and officers are available to routinely check car seat installations by appointments available every Wednesday.
Please call 931.648.0656 Ext 5362 for further information.