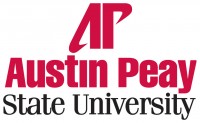 Clarksville, TN – On a mild December afternoon in 2012, a crowd of local farmers, agri-businessmen and dignitaries gathered around an old hay barn to contemplate the future of the Austin Peay State University Department of Agriculture.
Student enrollment in that program had increased an astounding 82 percent in recent years, but some of the facilities at the APSU Farm and Environmental Education Center, known simply as the farm, didn't reflect this growth.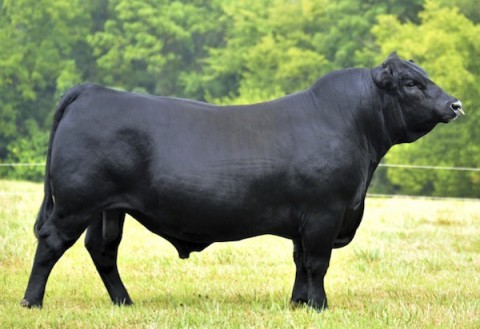 "Today is the first step in greatness for the Austin Peay Ag Department," John Bartee Jr., co-chair of the APSU agriculture advisory committee, said that day. The crowd had joined him at the farm to witness the groundbreaking for the new DeWald Livestock Pavilion – a modern facility that would replace the old hay barn.
At 5:30pm on September 23rd, Bartee and others will return to the farm to witness the official opening of a facility more appropriate for the state's fastest growing department of agriculture.
"We had a challenge," Dr. Don Sudbrink, chair of the APSU Department of Agriculture, said. "Student enrollment in our program had increased by more than 82 percent in recent years, but some of the facilities at the farm were not sufficient to provide hands-on education for all of those new students. Fortunately, we had our Ag advisory committee and strong community support to help us meet that challenge."
The new DeWald Livestock Pavilion now will provide a practical working and learning space for APSU faculty, staff and students. The pavilion was named in honor of Dr. Ernie and Joan DeWald, who generously supported the project with a major financial gift. The couple previously endowed the Josephine and William DeWald Memorial Scholarship for nursing at APSU, in memory of Ernie's parents.
The September 23rd event will begin with a dinner at 5:30pm, followed by a ribbon cutting at 6:15pm and a special bull auction. The auction will feature the sale of APSU's finest bull stock, "Big John," named in memory of John Bartee Sr., former founding member of the APSU agriculture advisory committee. Proceeds from the sale will go to the University farm.
"'Big John' has been a standout since birth, and a bull we campaigned successfully at regional shows with his eye-appealing power and performance," Dr. Rodney Mills, APSU associate professor of agriculture, said. "His exceptional growth EPDs (expected progeny differences) ranks him in the top 15 percent of the breed for weaning weight and top 30 percent for yearling weight. APSU is proud to offer the very best of our bull genetics at this sale."
To attend the dinner, ribbon cutting and bull auction, please RSVP by September 17th at or by calling 931.221.7220.