Leading Southwest Fast-Casual Brand Hosts Pay What You Want Day and Chance to Win Free Burritos for a Year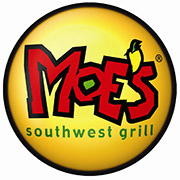 Clarksville, TN – "Welcome to Moe's!" will soon be heard on the streets of Clarksville when Moe's Southwest Grill® opens at 108 Morris Road, next to Governor's Square Mall, on Thursday, November 13th at 11:00am.
To celebrate the grand opening, the Clarksville Moe's invites guests to 'Pay What You Want' for their meal on November 13th, with 100 percent of the proceeds benefiting the Wounded Warriors Project of Nashville, an organization dedicated to honoring and empowering wounded warriors. With the hopes of raising $10,000 for the organization, there is a suggested donation of $5.00.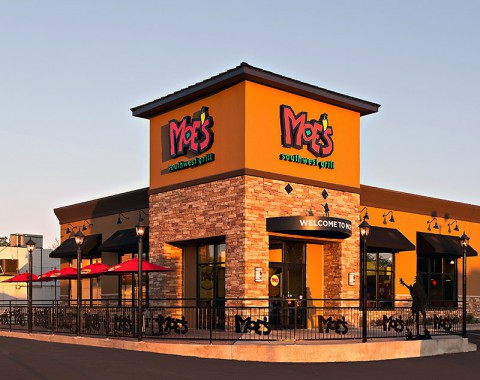 Additionally, the first 50 guests through the door at will win free burritos for one year.
"I have seen a strong following develop around Moe's in Tennessee and I believe the residents of Clarksville will be no exception," said franchise partner Scott Portis. "I am eager to open our doors to the community and contribute to the local economy by bringing more than 30 jobs to the area."
The Clarksville Moe's marks the eighth location in the Middle Tennessee area and is owned and operated by franchise partners Scott and Carol Len Portis. The husband-and-wife team brings more than 10 years of success to the Moe's brand with their restaurant group Cannon Restaurant Management, LLC.
Future growth plans include at least four additional locations, expected to open over the next several years.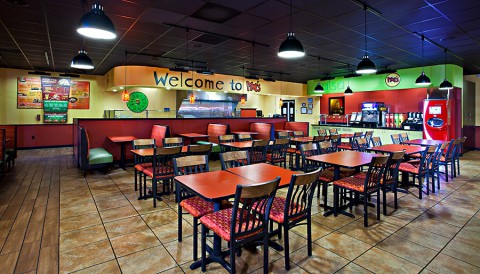 "Welcome to Moe's!" is more than a greeting; it's a way of life for the folks who customize each meal made fresh-to-order in front of every guest. All meals, including signature menu items like the Homewrecker burrito, Close Talker salad and John Coctostan quesadilla, are served with free chips and salsa.
While Moe's is best known for its burritos packed with a choice of more than 20 fresh ingredients, the menu also features options  for kids, vegetarians, vegans and those with a gluten sensitivity.
Moe's also offers one-of-a-kind caterings filled with flavorful options that satisfy any appetite (vegetarian, gluten-free, lower calorie). Whether you're hosting a party, business function or wedding, or you're tailgating before a big game, Moe's fresh, customizable catering options are the perfect addition.
Moe's in Clarksville will be open from 11:00am to 10:00pm seven days a week.
For more information, guests may call 931.444.5171, or visit www.moes.com
About Moe's Southwest Grill®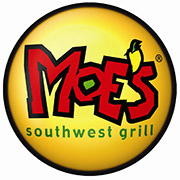 Welcome to Moe's! Founded in 2000 in Atlanta, GA, Moe's Southwest Grill is a fast-casual restaurant franchise featuring fresh, handmade, customizable southwestern food in a welcoming environment that rocks. Moe's is committed to serving only the highest quality ingredients 100% of the time at our more than 550 locations in the U.S and abroad.
While Moe's is best known for its burritos packed with a choice of more than 20 fresh, flavorful ingredients, the menu also features kid's, vegetarian and low-calorie options, all served with free chips and salsa.
Check out Moe's online at www.moes.com
About Coca-Cola Freestyle®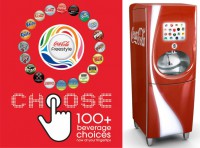 The sleek, stylish new fountains are touch screen operated, enabling consumers to select from more than 100 regular and low-calorie beverage brands. Many varieties of waters, fruit-flavored and sparkling beverages are now available to U.S consumers exclusively on Coca-Cola Freestyle. Coca-Cola Freestyle uses unique, proprietary PurePourTechnologyTM and has the capacity to dispense more than 100 branded beverages in the same footprint as a standard eight-valve machine.
Permanent fountain locations can be found in select outlets in Atlanta, Austin, Baltimore, Chicago, Dallas, Orlando, Salt Lake City, San Antonio, Washington DC and Northern and Southern California.
Consumers can experience Coca-Cola Freestyle virtually at www.facebook.com/cocacolafreestyle