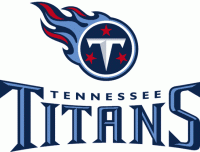 Nashville, TN – The Pittsburgh Steelers (7-4) score two 4th quarter touchdowns to beat the Tennessee Titans (2-8) 27-24 at LP Field on Monday Night Football.
Pittsburgh took the lead when quarterback Ben Roethlisberger hit Antonio Brown for a 12 yard strike. Tennessee would get the ball back with a chance to tie or take the lead. However, after getting one first down, the Titans were forced to punt the ball back to the Steelers.
With 6:58 remaining, Pittsburgh was able to move the ball, get first downs and run out the clock.
Steelers running back Le'Veon Bell ran for 204 yards and a touchdown. Tennessee really had no answer for Bell.
One highlight for the Titans was when quarterback Zach Mettenberger hit Nate Washington deep left for an 80 yard touchdown.
The Tennessee Titans are on the road next week visiting the Philadelphia Eagles at Lincoln Financial Field Sunday, November 23rd. Kickoff is at 12:00pm CST.
Box Score
Pittsburgh Steelers 27, Tennessee Titans 24
| | | | | | |
| --- | --- | --- | --- | --- | --- |
| | 1 | 2 | 3 | 4 | Final |
| Pittsburgh Steelers | 13 | 0 | 0 | 14 | 27 |
| Tennessee Titans | 7 | 10 | 7 | 0 | 24 |
Pittsburgh Steelers

Passing
CP/AT
YDS
TD
INT
B. Roethlisberger
21/32
207
1
1
Rushing
ATT
YDS
TD
LG
L. Bell
33
204
1
27
B. Roethlisberger
3
2
0
4
Receiving
REC
YDS
TD
LG
A. Brown
9
91
1
17
H. Miller
5
71
0
23
L. Bell
2
18
0
10
L. Moore
1
15
0
15
M. Bryant
2
11
0
8
M. Wheaton
1
6
0
6
D. Archer
1
-5
0
-5
Kicking
FG
LG
XP
PTS
S. Suisham
2/2
49
3/3
9
Punting
NO
AVG
I20
LG
B. Wing
2
40.0
0
43
Kickoff Returns
NO
AVG
TD
LG
M. Wheaton
5
24
0
32
Punt Returns
NO
AVG
TD
LG
A. Brown
1
14
0
14
Tennessee Titans

Passing
CP/AT
YDS
TD
INT
Z. Mettenberger
15/24
263
2
1
Rushing
ATT
YDS
TD
LG
B. Sankey
11
38
1
9T
S. Greene
3
6
0
3
D. McCluster
1
5
0
5
Receiving
REC
YDS
TD
LG
N. Washington
1
80
1
80T
K. Wright
4
70
0
23
J. Hunter
2
48
0
36
C. Coffman
3
32
1
18
D. McCluster
1
17
0
17
B. Sankey
1
7
0
7
D. Hagan
1
5
0
5
J. Battle
2
4
0
9
Kicking
FG
LG
XP
PTS
R. Succop
1/1
20
3/3
6
Punting
NO
AVG
I20
LG
B. Kern
4
31.8
2
51
Kickoff Returns
NO
AVG
TD
LG
B. Sankey
3
27
0
31
J. Battle
1
22
0
22
K. Klug
1
20
0
20
Punt Returns
NO
AVG
TD
LG
D. McCluster
1
1
0
1