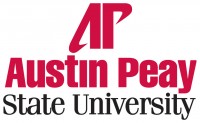 Clarksville, TN – Military Advanced Education has named Austin Peay State University a top school in its 2015 MAE Guide to Colleges and Universities. The Guide, which measures best practices in military and veteran education, is available online at www.mae-kmi.com
The 2015 Guide features the results of a questionnaire on the military-supportive policies enacted at more than 600 colleges and universities. The purpose of the Guide is to provide students with information about institutions that go out of their way to support veterans and men and women in uniform.
"We believe the Guide serves as an invaluable tool for both education services officers and transition officers when advising service members about their educational opportunities," Kelly Fodel, MAE's editor, said. "We used strict criteria to individually evaluate the submissions of respondents, and we had a record number of schools participating this year."
More than 20 percent of APSU students have a military connection, making the University the state's largest provider of higher education to soldiers, veterans and their families. The University works hard to provide assistance and services to these individuals, and major publications and the federal government have praised APSU's efforts.
Earlier this year, G.I. Jobs magazine named Austin Peay to its 2015 Military Friendly Schools list. In August, the federal government applauded APSU for being the only school in Tennessee to implement the U.S. Department of Education and the U.S. Department of Veterans Affairs' "8 Keys to Success." That initiative seeks to help veterans succeed on campus.
Last fall, the University partnered with the Department of Veterans Affairs to create the VetSuccess on Campus program. That program put a full-time VA vocational counselor on campus to help veterans transition into student life and assist them in achieving their educational goals.
In October 2013, when the federal government shutdown threatened to end the Tuition Assistance program for active duty military students, the University quickly developed the APSU Active Duty Military Tuition Assistance Scholarship. The program was intended to help more than 700 active duty APSU students enroll in the Fall II term at the Austin Peay Center at Fort Campbell. The reopening of the federal government on October 17th, two days prior to the Fall II term, reinstated the Department of Defense's TA program.
The University also assists students with a military affiliation through the APSU Center at Fort Campbell, the University's Military Educational Task Force, the Student Veteran Organization and the APSU Military Student Center.
In addition to these services, APSU hosts a Military and Veterans Graduate Recognition Ceremony three times a year. During the ceremony, veterans, reservists and active duty military personnel are given a red, white and blue cord to wear with their cap and gown during commencement.
The students are also presented with a special APSU Military Coin. The University created the coin in 2011 as a way to honor these individuals.
For more information on these services, please visit www.apsu.edu/military